Display of Touch Think 12-inch Industrial Android Tablet All-in-one Panel PC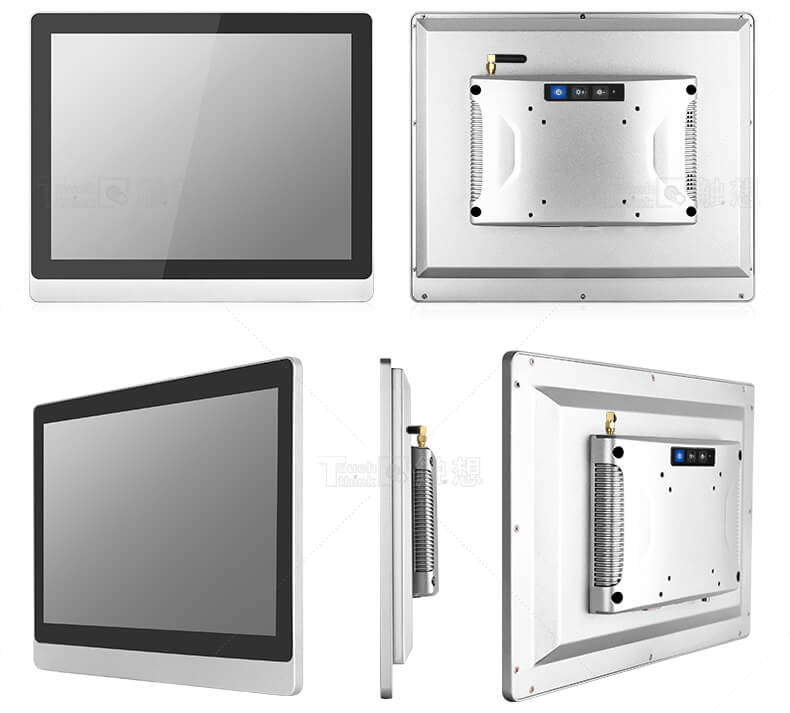 Touch Think All-in-one Android PC Features
1. Full-flat seamless front panel, easy to maintain, suitable for desktop and VESA installation.
2. IP65 rated dust/waterproof, effectively withstanding the infiltration of dust and water vapor.
3. 7mohs levels for surface hardness, which enhanced protection performance for the screen.
4. Shock-proof, high and low-temperature resistance, working temperature range up to - 20 ~60°C.
5. The rear cover of the panel PC designed with a circular arc structure, high heat-dissipation.
6. Anti-EMI: it meets the EMI/EMC standard, performs perfectly in harsh conditions.
7. Reserved dustproof&waterproof horn hole: adapts to the technology of industrial sound transmission material.
8. External key adjustment function: built-in button for adjustment of screen brightness, it reduced complex and tedious operation.
9. Low power consumption, supports long time standby function.
10. Low calorific value: The self-developed motherboard has a very small calorific value.
11. Short boot-up time, generally only a few seconds.
12. Offer excellent performance in terms of video multimedia, data communication, and other aspects.
13. Support the plug-and-play function, ndustrial motherboards are generally not affected by the environment.
14. Rich ports for customers: RJ45, HDMI, DVI, VGA, and special anti-drop DC.
If you are interested in our 12-inch industrial android tablets, please contact us on time!