Automation, digitalization and intellectualization have become the main direction of demostic industrial development. With the continuous advancement of industry, more and more intelligent devices are gradually applied in various manufacturing fields, with the most significant application of industrial robots. At present, China has become the largest industrial robot market in the world.
Industrial Robot applications
From the perspective of application fields and industries, handling and loading and unloading robots are still the primary application fields in China's market, and their market share in handling, welding processing, assembly, coating and other application fields has increased. For the third consecutive year, electrical and electronic equipment and equipment manufacturing has become the primary application industry in the Chinese market. Automobile manufacturing industry is still a very important application industry. In addition, robot sales in food manufacturing industry have increased.
Then, with the continuous popularization of industrial robots, it is bound to drive the development of its subsidiary industries. Among them, touch display equipment, as the operation and control center of industrial robots, may usher in a new market opportunity!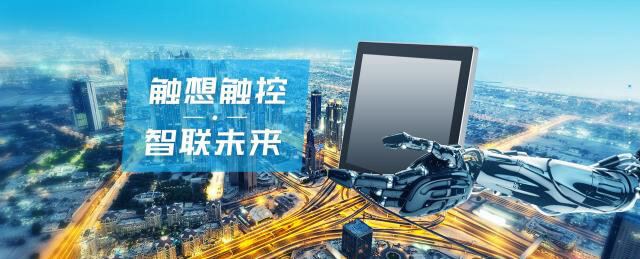 Project requirements
In the selection of touch display equipment for industrial robots, industrial grade display equipment is generally required, and industrial tablet PC is undoubtedly the best choice for such application. Due to the limitation of technology, the traditional touch display equipment is mostly one-to-one control. With the wide range application of industrial robots, one-to-one mode obviously can not meet the needs of users.
At the same time, due to the long-time working state of industrial robots, the performance of industrial tablet PCs also needs to achieve the same matching stability, in order to ensure the maximum application value of industrial robots.
Project solutions
As a professional touch display equipment manufacturer of industrial intelligent automation, according to the operation requirements of industrial robots, Touch Think industrial tablet PC is the best choice for project application. Products are widely used in a variety of complex and harsh industrial environment, high integration of operating system software, expansion of rich I / O interface, modular design, so that the robot can achieve face recognition, ID card recognition, environmental awareness, natural language interaction, motion control and so on, perfectly complete the operation, programming and diagnosis of manipulator, so as to improve product quality, output and productivity, save raw material consumption and reduce production cost.
Project application products
Touch Think upgrade 2nd-GEN industrial tablet features:
1. Adopt the embedded pure flat installation to fit the machine with seamless design, IP65 achieve high waterproof and dustproof effect.
2. Self-developed industrial control mainboard J1900, meeting EMI anti-interference standard, with stronger stability in harsh environment.
3. Equipped with Windows system, to control PLC to realize the working principle of manipulator.
4. High precision responsive capacitive projection touch screen to meet the touch operation requirements in industrial environment.
5. All Touch Think industrial PCs have passed 48-hour aging test, it can run stably for a long time and meet the requirements of long-time flexible operation in industrial robots projects.
6. Customized services is available, such as appearance, use environment conditions, wide temperature and wide voltage operation, function module, installation methods,. etc.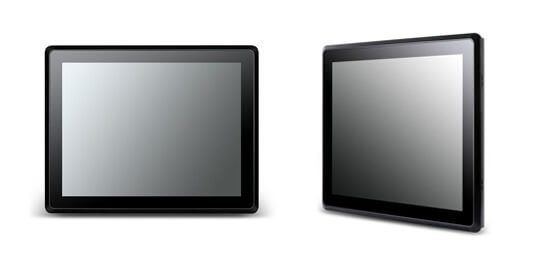 Touch Think industrial tablet PCs applications expantion
Touch Think industrial computers can be used for automatic operation of touch display applications, such as chemical automatic production handling and packaging, machine tool processing workpiece loading and unloading, automatic assembly of electronic products, medical drug handling, medical micro surgery, automobile manufacturing, ship manufacturing, home appliance product manufacturing, military product loading and unloading.
Project benefits
1. Make the throughput of the whole production get the most comprehensive, safe and fast guarantee.
2. A simple and unified management system can improve the quality of production management, and at the same time, it is necessary to reduce costs and make rational use of resources.
3. Fully guarantee the operation and maintenance security of the factory, storage equipment, production equipment, IT facilities and application data.
4. The production volume is easier to manage and more responsive to internal, external and market changes.
5. Improve the safety and develop a feasible scheme for employees to wear protection gloves in a controllable way.
6. Improve the production efficiency of the enterprise, bring more business, improve performance and profitability.
Project summary
In general, with the wide use of industrial robots, the industrial tablet PCs market will be expanded to a certain extent. In response to the harsh use environment of industrial robots, the requirement of long-term stable operation, and the demand for sensitive touch screen, the performance of the industrial tablet PC used needs to meet higher requirements. When users choose products, they need to consider the strength of manufacturers more to choose products that truly meet their own use needs.