When selecting your industrial monitor, it is important to consider the environment in which it will be used and its application. Will your monitor be exposed to any liquids? Dust and grime? Does it need good brightness? Which touch screen is optimized for your application and what level of protection do you need?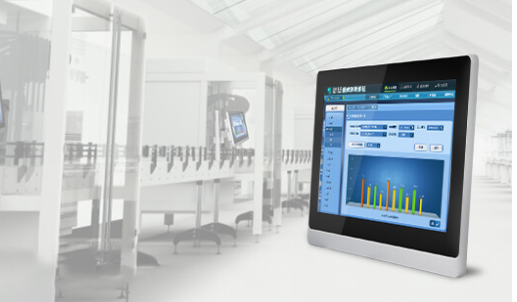 Industrial Touch Screen Monitor With 10mm Front Bezel
Depending on your working environment and planned application, you can choose.
The screen size and format.
We define diagonal and aspect ratios. 6:9 and 4:3 ratios are the most widely known, but 5:4 or 16:10 screens may also be available.
Screen resolution.
Resolution is the level of detail in an image. It is expressed in pixels.
Haptic or not.
With the increasing use of touch screen displays, you will have to research the environment in which it will be used if you choose one of these.
Brightness.
This is the intensity of the light emitted by the screen. If the screen is not bright enough, you will not be able to see anything in full daylight. The luminosity is expressed in candela per square meter. The standard brightness is about 250 cd/m². Today, "sunlight-readable" displays can be used in very bright environments. The brightness of these screens must be greater than 1,000 cd/m2.
Ability to withstand attack.
The resistance of the monitor is the screen's ability to withstand attacks to avoid short circuits or penetration into your system. Several criteria guide you in selecting the resistance to various substances, shocks, or more intense explosive area splashes.
Monitor integration and mounting.
The VESA mounting interface standard or VESA mounting defines the criteria for mounting the monitor: hole size, screws used, and configuration of the screen back holes.
The company also offers industrial flat panels and customized industrial-grade monitors, please feel free to contact us if you need.