The rapid digitization of financial services and systems has brought about dramatic changes: retail banking has moved online, transactions are processed electronically, and customers have access to more features than ever before without leaving home.
The financial IT environment has become more diverse, with banking systems interacting with more modern systems and applications, cloud services providing important functionality, and networks consisting of hardware and protocols from many different vendors.
TOUCHTHINK offers touch screen solutions for queue management, digital signature solutions that support integrated secure document workflows, and offers banks and financial institutions the opportunity to significantly improve process efficiency and customer experience.
Touch Screen Monitor
Touch screen monitors can provide interactive touch screen self-service. TOUCHTHINK's touchscreens can be used as self-service points, saving you and your customers time. Make sure everyone gets the help they need from the moment they arrive. Simplify the customer experience by clearly communicating the "who," "what," "where," and "when" of each encounter " to speed up the customer service line.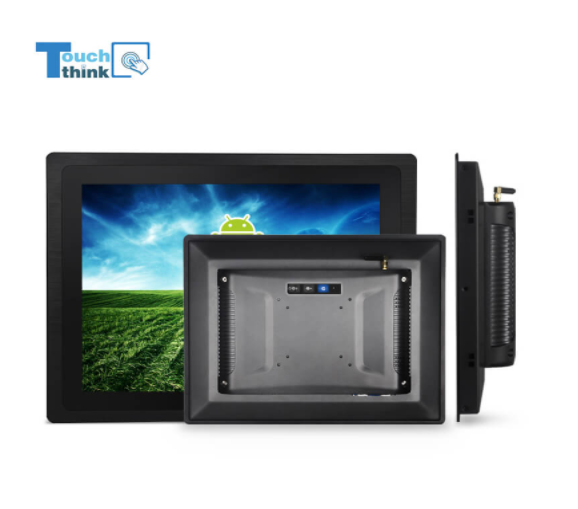 Digital screens
Bank tellers and customers can write directly on the digital screen, just as they would on pen and paper. This feature can be used to fill out general forms and basic information. All annotations will be saved in the document. Users can choose different pen colors and sizes. The customer signs the document, their biometric data will be encrypted and then the signature is saved.
Self-exchange machine
Money exchange equipment is a new type of service equipment installed in fixed locations to handle specific business needs. This machine can realize the functions of whole coin exchange, exchange into cash or deposit into bank card, exchange large and small denomination cash with each other, and mix cash and coin exchange; it also has the functions of cashing and coin self-circulation two-way prefix number inquiry.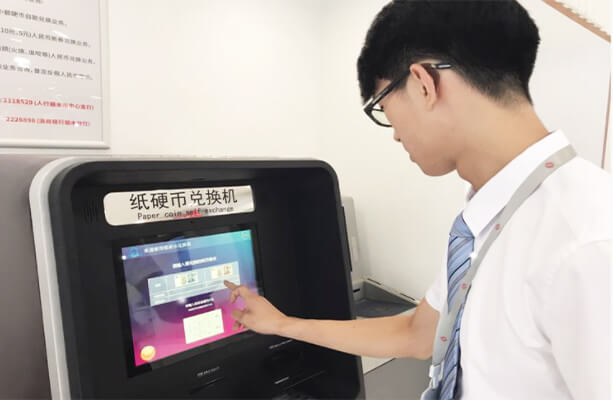 Benefits
Digital transactions
Basic withdrawal/deposit forms can now be digitized into electronic forms for customers to fill out and sign, saving your bank 300-400 sheets of paper per day.
Fast Retrieval
A bank uses about 300-400 sheets of paper per day to store in its storeroom. By using digital signatures, documents are saved on the server and historical data can be retrieved in just a few minutes.
Faster service
By pulling agreements or forms for their signature on a digital screen instead of wasting time printing. By using touch screen solutions and digital signatures in everyday banking services, employees will be more efficient and serve customers faster in the form of a new digital experience.
Easy to implement
Implementing a touch screen display and digital signature solution is a simple process. Once the hardware and software are ready, our experienced guides will help your bank get set up. Documents and data are easily integrated with our software and ready to use.
Enhance your brand
Reducing paper and printing costs is environmentally friendly and leaves a positive brand image for your bank.
Wanna find more solutions in the financial area? Please send us a message and get the cooperation.