With the vigorous development of technology, all walks of life have begun a comprehensive intelligent transformation and upgrading. As one of the important industries for the country's development, the education industry is also constantly introducing smart devices to improve the degree of informatization. High-efficiency and all-around Industrial Tablet Computers have begun to be widely accepted in the smart education market.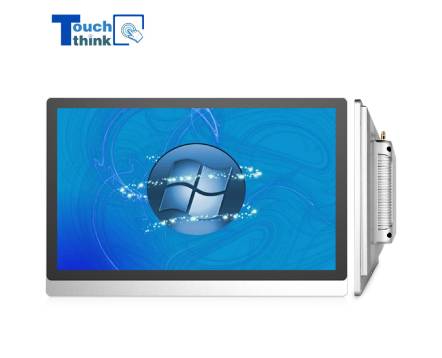 Industrial Touch Tablet Computers
In many smart teaching application scenarios, Touchable Industrial Tablet Computers are one of the most widely used smart devices for smart teaching. Its technical characteristics are digital, networked, intelligent and multimedia, and its basic characteristics are sharing, interaction, and collaboration. According to its high performance and multi-size characteristics, it has been widely used in many scenes such as traffic detection in the teaching field, multi-functional classrooms, smart libraries, campus self-service express cabinets, and campus monitoring.
Campus traffic detection
The industrial tablet computer with built-in face recognition computer software and hardware supports intelligent identification and information retrieval and comparison. It can be installed at the school gate or outside the classroom to perform entry and exit statistics and attendance check-in for personnel entering and exiting the campus.
Multi-Purpose classroom
Industrial tablet computers support high-definition displays and sub-control systems. In computer teaching, multi-functional classrooms where the podium classroom host controls other displays are the best sharing and interactive education platform.
Smart library
Industrial tablet computers support human-computer interaction, with a powerful built-in processor for fast algorithms and huge data storage, and installation in the library query integrated machine can facilitate the entry of book information and the independent retrieval of teachers and students.
Campus self-service express cabinet
On university campuses, express delivery services are also facing considerable pressure. Introducing industrial touch panel computers into self-service express cabinets to support self-service pickup and storage, which can improve express delivery efficiency.
Campus monitoring and management
Industrial tablet computers are equipped with network IP cameras and other industrial displays, which can realize all-around three-dimensional supervision of the campus environment, collect and transmit relevant data in real-time, and ensure campus safety.
Wisdom education is intelligent and informal education. Industrial tablet computers use AI, computers, and other advanced technologies to change traditional teaching models, which play an important role in promoting the modernization and specification of education, and are one of the best smart device choices for smart teaching.
The company also provides Industrial Monitors, please feel free to contact us if necessary