The global Industrial Display Panel industry is experiencing a new round of technological changes from LCD to OLED and AMOLED, and Chinese companies have once again come to the crossroads of fate.
TCL Group Chairman Li Dongsheng said when reflecting on the lessons of the merger and acquisition of Thomson, "there is one thing we did not see when we merged and acquired, that is, which direction the future of television will go. Whether it is plasma flat panel or LCD flat panel, at that time more people think it is plasma, we think Thomson's rear projection is better than plasma, a brain zap down, the result lost a lot of money."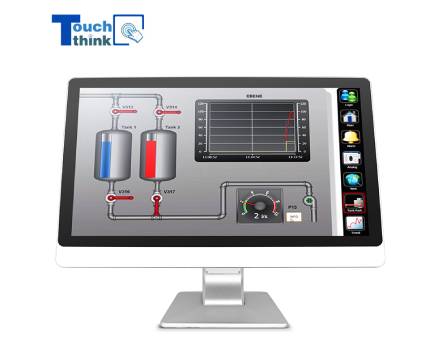 Industrial Display
So, the current Chinese LCD Enterprises will be like the previous generation of color tube enterprises, once again a miscalculation, "back to the liberation overnight"?
Throughout the global LCD panel industry, in the advent of new technology, Japan and China Taiwan enterprises seem unclear ideas, lack of momentum, the latest type of flexible screen is basically just the world of China and South Korea, OLED screen is Samsung occupies an absolute advantage. China has a growing share in the field of large-size LCD screens for TVs, Korean and Japanese companies still dominate, but China is also making efforts to gradually eat into their market share.
The future of liquid crystal display field actually belongs to who? In this regard, the Industrial Display Supplier said that the success or failure of high-tech industrial competition does not lie in the level of technology in the short term, but in the ability to support continuous technology development with sufficient profits. He believes that Chinese companies have enough backbone in this regard. "The law of competition is the same in any industry: retreating to the high end can only be a dead end."
Chinese companies are relying on their own cost advantage, and continue to squeeze Korean and Japanese companies out of the low-end market, with the low-end market step by step, slowly accumulate, and continue to provide a source of energy for the high-end market technology development.