For Industrial Display, regardless of its size, installation, structure, interface, it is divided into many types, today we will introduce you to the classification of industrial displays and how to choose it?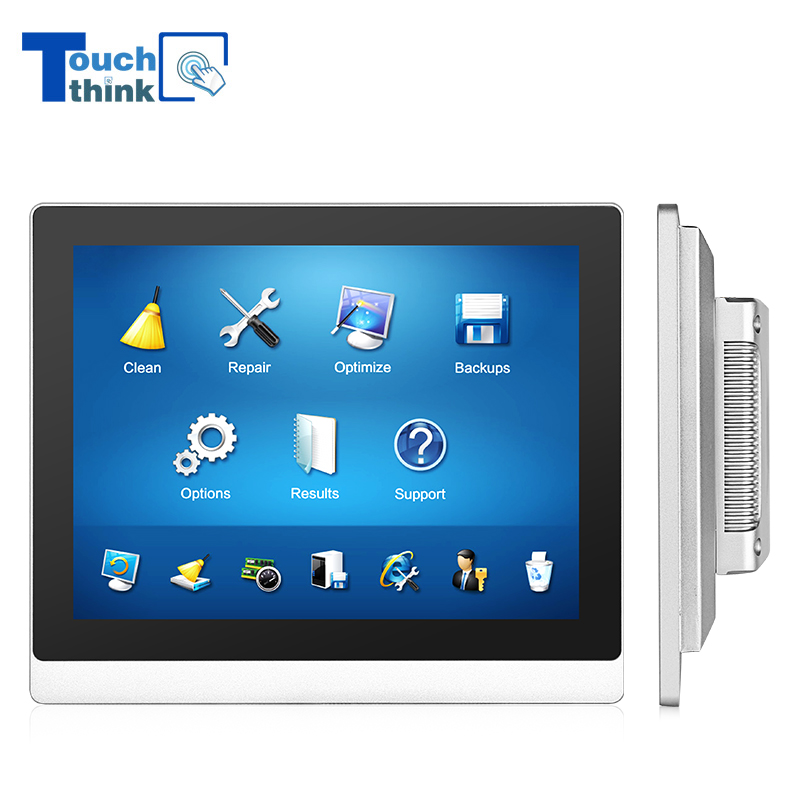 Industrial Display
The industrial control industry has achieved rapid development today, and industrial automation has become an inevitable development trend. Many companies and factories are considering the purchase of industrial displays while selecting industrial tablets, which are always complementary. The industrial display is made of liquid crystal screen and industrial components, and it has excellent performances such as anti-magnetic, waterproof, shockproof, dust-proof and anti-ash. You can choose the right product from the aspects of installation method, size, panel structure, signal type and LCD performance.
As a professional Industrial Micro PC Manufacturer, we would like to share with you the following points.
1. Confirm the performance of the LCD screen through the parameters of the LCD screen;
2. Industrial display installation methods can be divided into shelves, flip-chip, embedded, open and module. Shelf-mounted industrial displays are usually used in industrial control cabinets, chassis and other equipment. The chassis is generally U, and 1U is equivalent to 44CM. Commonly used are 4U, 6U, 8U and so on. The flip-chip industrial display refers to flipping from the back of the cabinet, and only the liquid crystal display area is displayed at the front of the cabinet. The embedded industrial display is directly embedded from the front of the cabinet and secured with hooks on the side.
3. The common size of industrial displays is 5.6 inches, 6.4 inches, 8.4 inches, 10.4 inches, 12.1 inches, 15 inches, 17 inches, 19 inches, 20.1 inches and so on.
4. Industrial displays generally use magnesium-aluminum alloy, cold-rolled steel, stainless steel, hot-dip galvanized, die-cast aluminum and other materials as the panel structure.
5. Industrial display interface is also used VGA and AV, DVI, BNC and other interfaces.
Our company has Industrial PC Monitor. Looking for more information, please don't hesitate to follow our website.