Dust is everywhere. In addition to the skin that everyone sheds every day, dust can come from dust, pollen, bacteria, animal dander, fibres, insulation, dust mites. If you work in an industry where technology is prevalent, this can become a problem. Dust affects electronic components in many different ways, which is just one reason why an industrial grade tablet may be your best choice for a successful task.
So what are some of the reasons why buying a dust-proof tablet may be your best option?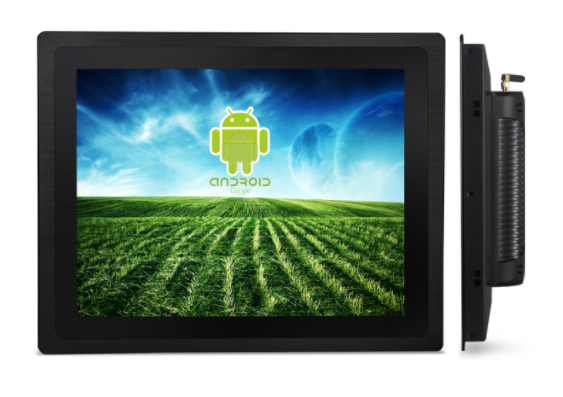 Embedded Android Industrial Tablet Computer 15"
Here are some of the hazards that dust can cause.
Difficult to maintain
Dust can cause your industrial strength tablet PC to become more difficult to use or even repair. It is important to keep your electronic equipment in good condition for emergencies. If your device is covered in dust, it can be a little tricky to repair.
Causes the overheat
When dust accumulates inside your device, it can eventually insulate it. Avoid this by keeping your equipment dust-free at all times. When you can't get rid of dust, stop worrying and buy a dustproof and robust tablet.
Absorb moisture
Everyone knows that moisture is bad for electronics, but dust can actually cause leakage problems. Moisture is attracted to dust and if your device is covered in dust and absorbs moisture, you could have a leakage problem on your hands.
Dust removal connections
Although this is not always the case, dust is the culprit for short circuits and poor contacts in switches, connectors and relays. If the connection is poor, information can get to where it needs to go, leaving a useless electronic component.
Arc discharge
In higher voltage applications, dust can lead to arcing discharges. As dust is insulating, your tablet may overheat if it is covered in dust. Overheating can cause your device to arc, which is just another way of saying it's useless.
TOUCHTHINK's industrial tablets and Android PCs have outstanding defensive capabilities and are more robust and durable against drops than ordinary, very expensive personal tablets, making them the perfect choice of equipment in your warehouse and on the shop floor. For example, industrial computers are used in automated sorting systems which can operate continuously regardless of climate, time and human physical conditions, greatly increasing efficiency and reducing logistics costs.
Not only do they need hardware support, but they also need hardware products such as high-performance, durable, stable and accurate embedded industrial control machines to help the entire logistics sorting system. Contact us now to get a quote and make industrial flat panels a necessity for you.