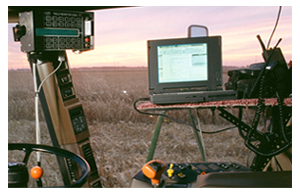 Definition
Smart agriculture is the smart economy in agriculture, or the specific performance of smart economy in agriculture. Smart agriculture is an important part of the smart economy; for developing countries, smart agriculture is the main part of the smart economy, and the main way for developing countries to eliminate poverty, realize the advantage of later development, catch up with the economic development and realize the catch-up strategy.
Interpretation
Smart agriculture is the application of Internet of things technology to traditional agriculture, using sensors and software to control agricultural production through mobile platform or computer platform, so that traditional agriculture has more "wisdom". In addition to accurate perception, control and decision-making management, in a more broad sense, smart agriculture also includes agricultural e-commerce, food traceability and anti-counterfeiting, agricultural leisure tourism, agricultural information services and other aspects.
The so-called "smart agriculture" is to fully apply the achievements of modern information technology, integrate the application of computer and network technology, Internet of things technology, audio and video technology, 3S technology, wireless communication technology and expert wisdom and knowledge, and realize the intelligent management of agricultural visual remote diagnosis, remote control, disaster warning, etc.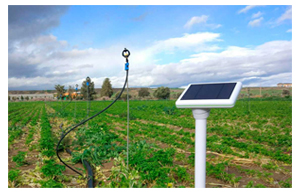 Intelligent agriculture is the advanced stage of agricultural production. It integrates the emerging Internet, mobile Internet, cloud computing and Internet of things technologies, and realizes the intelligent perception, intelligent early warning, intelligent decision-making and intelligent score of agricultural production environment by relying on various sensor nodes (environmental temperature and humidity, soil moisture, carbon dioxide, image, etc.) and wireless communication network deployed in the agricultural production site Analysis, expert online guidance, to provide accurate planting, visual management, intelligent decision-making for agricultural production.
"Smart agriculture" is a comprehensive application of cloud computing, sensor network, 3S and other information technologies in agriculture to achieve more complete information-based support, more thorough agricultural information perception, more centralized data resources, more extensive connectivity, more in-depth intelligent control, and more intimate public service. The integration of "smart agriculture" with modern biotechnology, planting technology and other advanced and new technologies is of great significance to the construction of world-class agriculture.
As one of the most important core part on iOT system, industrial panel PC, mini PC, and industrial monitor play important role no matter in software or hardware part.
Before artificial intelligence technology can be accelerated to break through, mechanization and automation can steadily improve agricultural production. In recent years, industrial computer has developed rapidly in many fields, such as transportation, medical treatment, retail, manufacturing, etc. now, agriculture also become the important field to be applied by industrial PCs.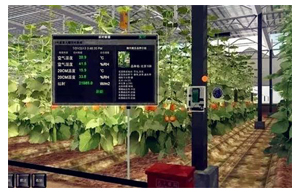 At present, the industrial tablet PC in industrial intelligence has developed rapidly in machine vision, image recognition, algorithm, natural language processing and other aspects, which are also the major application in the field of smart agriculture.
Machine vision. The use of machine vision technology can realize the accurate detection of crop fruits, and achieve intelligent picking, which greatly improve work efficiency and save human and material resources; in addition, machine vision technology also used to monitor crop quantity and growth conditions to make timely response.
Image recognition. Image recognition technology is widely used in the analysis of all kinds of high-resolution image data, more accurate detection and classification of plant pests and diseases, to help reduce losses; at the same time, image recognition technology also helps to detect weeds.
Algorithm. AI algorithm provides key help for crop planting and breeding through a large number of data analysis, and predict future yield based on satellite image, weather information and historical yield data.
Natural language processing. Natural language processing technology helps farmers and agricultural scientists understand the causes of crop growth abnormalities or pathological changes, and provide observation guidance and degree of damage assessment to a certain extent.
For the specific products application, you can choose industrial monitor, industrial panel PC and industrial mini PC with display size ranging from 7 inch to 21.5 inch. They are fitted with industrial grade main boards, which has excellent performance for anti-vibration and shock resistant. IP65 surface protection, anti-glare screen and sunlight readable features provide possibility for outdoor and extreme temperature conditions use.
To be specific, for the Industrial Monitor, it support kinds of customization in terms of screen, I/O interfaces, wide temperature and wide voltage operation and so on.
For the Industrial Panel PC, it comes with Windows 7/8/10, Intel core i3/i5/i7 or Android 5.1/6.0/7.0 and more other operating system, and provide SDK kit for your secondary development.
For the Industrial Mini PC, also called box PC, it has fanless design for heat-dissipation, industrial motherboard, compact mini design, well-embedded in other cabinets.