Industrial panel PC, also called industrial tablet PC is widely used in industry field due to its stable performance and durability under harsh industrial environments. It not only has the basic functions of ordinary commercial computer, but also has the stability and adaptability in industry. Here is a brief introduction about the application and classification of industrial tablet computer.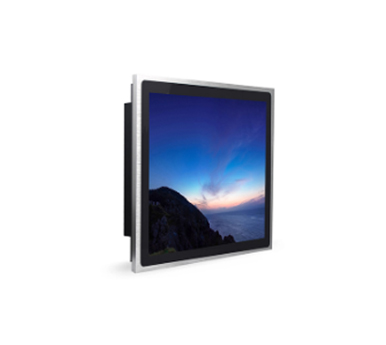 Industrial tablets are different from commercial tablets. Industrial tablets have the same performance like common commercial computers. The difference between industrial tablets and commercial computers are as below:
1. The requirements of the electronic components for industrial panel PC are higher than commercial PC, they are necessary to ensure work under harsh conditions for a long time.
2. The performance of industrial tablet is higher than commercial computers, one of the biggest advantages for industrial panel PC is the excellent stability under extreme environments.
3. Usually, the industrial panel PC have special protection function, which need to ensure the high stability of the system in harsh environment.
4. The life service of industrial tablet PC is longer than commercial tablet computer. The service life of commercial motherboard is usually only half a year to one year, while the industrial-grade motherboard can reach up to five years.
5. The working temperature is different, the common commercial motherboard can only be used in 5-38 degrees, while the industrial motherboard can work steadily between 20-60 degrees.
Three types of Industrial tablet PCs
3. Ultra-thin tablet computers. Ultra-thin tablet PC integrates all functions of ordinary computer in ultra-thin case. At the same time, it has a friendly human-machine interface, which is especially suitable for applications in limited space. It can provide advanced information terminal or computer platform solutions by POI, multimedia and medical applications. At the same time, due to the compact and ultra-thin design, the users can choose flexible installation methods, such as panel mount type, wall-mounted type, VESA standard support arm and so on.
Industrial tablet PCs are mainly used for process control or data acquisition. Mainly used in fields of manufacturing, automation equipment, telecommunications, power, multimedia, national defense, etc. Communication and control terminals such as POS system and PLC, intelligent city, intelligent education, transportation and medical system.
Touch Think industrial tablet PC with high brightness, wide temperature and wide pressure performance, and strong stability, wide range of applications, welcome to consult.