With the development of science and technology and the continuous progress of human civilization, the development trend of industrial computers has more and more market prospects. Among them, industrial tablet computers have the most development advantages. At present, industrial tablets are more and more common in various fields. So the demand is increasing. So what are the main applications of the industrial tablet? Next, the Industrial Tablet Supplier will give you 7 application areas to introduce in detail.
Logistics industry application
The degree of intelligence of the logistics management system will exceed many people's expectations. A complete and intelligent logistics management system can basically replace human tasks, including scanning, testing, analysis, processing, automatic packaging, classification, etc. An important link, industrial flat panel applications are extremely common among them, and there are many successful cases.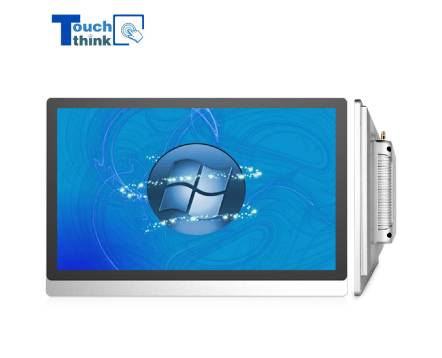 Industrial Tablet Computers with Touch Screen
Healthcare application field
Use RFID technology to complete the construction plan of the drug supply chain information platform, and then achieve real-time tracking and supervision of drugs in important links such as production and processing, channel distribution, and market sales.
Smart home application field
Industrial Computers can be used as housekeeping service terminals in high-end apartments to realize intercom, message, cost inquiry, product purchase, electrical product management, etc.
Mobile smart terminal for the power industry
Use RFID, mobile Internet, and other technologies to complete the mobile intelligent inspection and inspection role in important links such as power transmission, transformation, and distribution, so as to achieve the purpose of lean and closed-loop management. (Rfid (Radio Frequency Identification: RadioFrequencyIdentification), also known as "electronic tag", is a non-contact automatic detection and identification technology, which automatically detects and recognizes target objects based on radio frequency signals and obtains corresponding data.)
Petroleum industry petrochemical industry applications
Using RFID technology, complete the active, fast, and accurate reading of the entry and exit of the survey collection station, which further improves the accuracy and efficiency of warehouse management.
Regulatory application areas
According to technologies such as RFID, sensors, video monitoring, wireless data transmission, etc., real-time monitoring of the data flow of fireworks and firecrackers enterprises, emergency response to excess storage, real-time monitoring of storage temperature and humidity, emergency response, video monitoring alarm, etc., thereby reducing safety production accidents Incidence rate.
Environmental supervision application field
The application cases of Industrial Tablet Computers in the environmental protection industry are gradually increasing, mainly due to the country's promotion of the construction of a real-time monitoring system for pollutant sources. This task requires the active transmission of thousands of data signals to the main station, the Need to collect a large number of data signals, and industrial tablet computers, especially industrial tablets can play a very good demonstration effect in this.