An industrial panel computer is an industrial touch computer that integrates a host and a display, focusing on industrial environments. The business tablet computer is a commercial common touch computer that integrates a host and an Industrial Display, focusing on general business environments.
The above concepts can be seen in the following differences between industrial tablet and business tablet: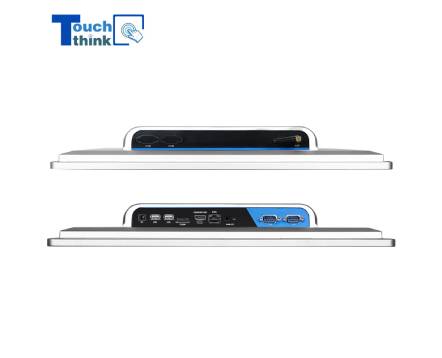 Industrial Tablet Computer
1. Different places of use
Industrial tablet computers must be used in a harsh environment. They must be dust-proof, waterproof, and anti-vibration, and must have these three-proof grade certification; while business tablet computers are used in a business environment, there are no special requirements for three-proofs.
2. The use of environment temperature is different
The operating temperature of an industrial tablet computer can be between -10 degrees Celsius and 60 degrees Celsius; while a business tablet computer can only work between 10 degrees Celsius and 400 degrees Celsius.
3. Different service life
The service life of an Industrial Tablet Computer can be as long as 5-10 years, and it can be turned on 24 hours a day and can continue to work 365 days a year; while the service life of a business tablet computer is generally 3-5 years, and it cannot be turned on 24 hours, let alone Work continuously for 365 days.
4.
Different electronic components
The accessories used in industrial tablet computers are all industrial grade, and the stability is relatively good, while the accessories used in business tablet computers are all commercial grade, and the stability is definitely not as good as that of industrial tablet computers.
5. Different interfaces and slots
Industrial tablet computers can have a wealth of external serial ports, network ports, etc., as rich as most industrial computer motherboard interfaces, and can be linked to various external devices. They are mainly used for data transmission in industries such as self-service terminals, intelligent road monitoring, and medical equipment. , While the business tablet has only one charging port externally.
The company also provides Industrial LCD Display, please feel free to contact if necessary