Manufacturing companies across multiple industries are now actively adopting the Industrial Internet of Things (IIoT) to optimize resources and costs. This allows them to connect through a wide network of smart devices to automate manufacturing plants and use industrial computers for data acquisition and process control to generate large amounts of manufacturing data.
TOUCHTHINK industrial computers are designed for harsh industrial environments and are primarily used for data acquisition and process control applications. Advanced industrial computers are used in manufacturing to improve productivity, efficiency and uptime. These PCs help connect data, people and machines in real time to control manufacturing operations. They also integrate systems in the manufacturing plant to reduce total cost of ownership (TCO), increase productivity, and improve efficiency.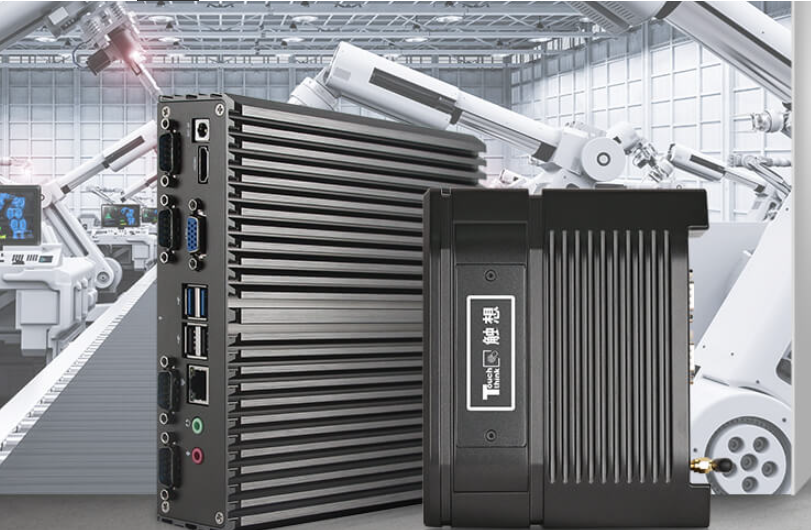 The global industrial computer market size is expected to grow to USD 6.1 billion by 2026. Key factors driving the growth of the industrial computer market include high demand for industrial IoT, steady move toward digitization in manufacturing, increasing awareness of resource optimization, and stringent regulatory requirements to ensure safety in manufacturing plants. In addition, the continued deployment of smart manufacturing solutions and the growing awareness of the benefits of an effective IT infrastructure are creating profitable opportunities for the industrial computer market.
With the deployment of smart manufacturing solutions, there will be opportunities for IPCs. Demand for smart manufacturing solutions is growing rapidly due to advanced technology, rapid industrialization and infrastructure development across the manufacturing sector. The focus on alternative energy sources such as renewable energy has increased significantly to meet the growing global demand. As a result, several manufacturing companies are investing heavily in renewable energy projects.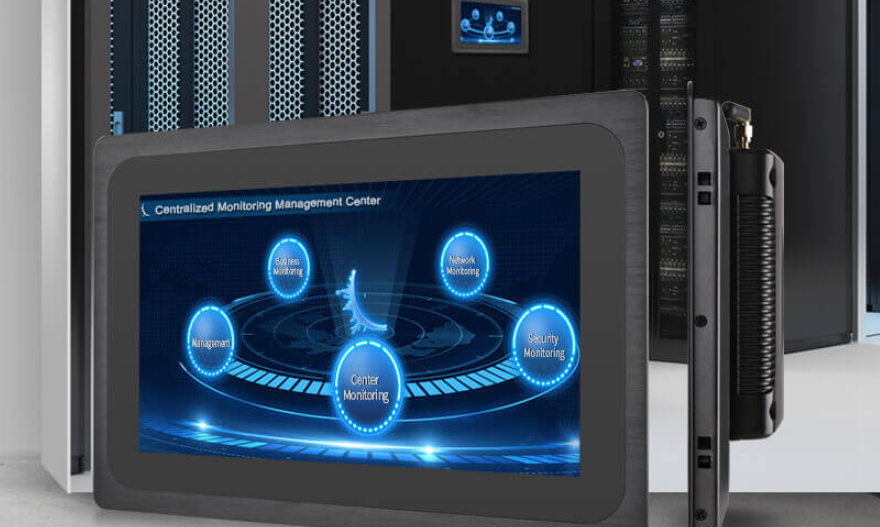 The high initial investment will be an obstacle to the expansion of the industrial computer market. Industrial computers help to plan, control, and monitor operations in real time to improve productivity and efficiency in manufacturing plants. These PCs provide greater visibility into the operations, supply and distribution activities of manufacturing plants and make more informed decisions based on the end-user's demand model. Nevertheless, startups and small and medium-sized businesses cannot afford the high investment required to purchase them. They are used to automate processes, which are among the most expensive processes adopted by factories. Many unforeseen costs, including R&D, preventive maintenance and upkeep, can outweigh the actual cost savings from implementing automation.

In terms of sales channel, the direct sales market for industrial computers is expected to grow at a high CAGR during the forecast period. The direct sales channel offers industrial computer manufacturers various advantages in meeting the customization requirements of end-user industries, eliminating dealer markups and the costs and risks associated with holding large inventories of finished products. Due to these factors, the direct sales channel market is expected to grow at the highest rate during the forecast period.
Discrete industries are typically characterized by the production of individual or separate units, where units can be produced in small batches with high or low complexity. Growing demand for increased process flexibility and efficiency, full integration of quality and regulatory requirements, coordination of production processes for optimal supply chain management, and the need to reduce maintenance and operational costs in discrete industries are expected to drive the adoption of industrial computers in these segments. industries in the near future. Moreover, the emergence of new technologies and materials, increase in market players, and rising demand for sustained plant productivity and efficiency are expected to drive the growth of the industrial computers market in discrete industries.
Android All in One Panel PC Easy Capacitive Touch
Globally, Asia Pacific is expected to be the fastest growing market for industrial computers during the forecast period. Rapid industrialization, increasing infrastructure investments in the energy and power sector, and favorable government policies to encourage foreign companies to enter the industrial computer market in Asia Pacific is expected to drive the market growth during the forecast period. The industrial computer market in Asia Pacific is expected to grow significantly due to growing manufacturing activities in various industries including semiconductor, consumer electronics, and automotive. Meanwhile, high-tech healthcare device manufacturing companies are actively focusing on regional expansion and increasing R&D investments due to increasing demand for healthcare services and growing health concerns. This is likely to drive the growth of the industrial computer market in Asia Pacific over the forecast period.
TOUCHTHINK is a leading global supplier and manufacturer of industrial tablet PCs, industrial displays, and industrial embedded PC products designed for systems and applications that require superior performance, high reliability and stability, long lead times, and support. Please contact us to get your custom solution.