Computers can be seen everywhere in our daily life. Since the advent of computers, computer technology has developed at an amazing speed, and has been widely embedded in all areas of life, exerting a profound and huge impact on the development of human society. Computers can be classified into two categories according to their configuration and usefulness: home and industrial. What's the difference?
Home computer, just as its name implies, it is the microcomputer that is designed and manufactured especially for common family user place, basically focus on application of video and audio entertainment and game respect, also have certain study office-side ability, can satisfy the great majority of family user needs.
Industrial computers are industrial controlled computers designed for industrial use. Their basic performance and compatibility are similar to those of commercial computers, but industrial computers focus more on stability in different environments. It provides the best solution for man-machine interface and production process control. As the performance of commercial machines is getting better and better, many industrial sites have started to adopt more low-cost commercial machines, and the market for commercial machines is also undergoing great changes. People begin to prefer more humanized touch screen computers. Therefore, in industrial field, Touch screen panel PC will be the trend of the future. Industrial touch screen panel PC is also a kind of industrial PC. Compared with ordinary industrial personal computer, its advantages include the following points: the front panel of industrial touch screen computer is mostly formed by die casting of aluminum and magnesium alloy, which is solid and durable. Light weight, industrial touch screen is small, easy to install and maintain; Beautiful appearance, widely used;Industrial touch tablets are small, easy to install and maintain.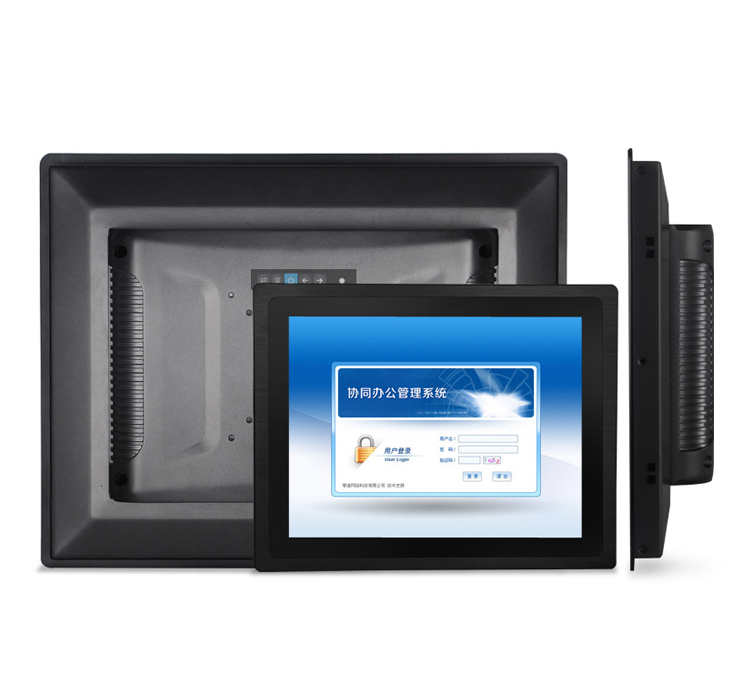 Touch screen panel PC
According to the environmental characteristics, the series of industrial computer products are solid, shockproof, moisture-proof, dustproof and high-temperature resistant, which are the best platform for various industrial control, traffic control, environmental control and automation applications. Industrial computer is an indispensable component of industrial panel, industrial panel is used for industrial display, there are a variety of display size, installation, and so on. Unlike ordinary displays, industrial panels can be adapted to extreme environments with stable operation and long service life. The industrial displays used to install industrial computers vary from field to field. The most common are Wall mount panel PC and touch screen panel PC. Wall mount panel PC, as the name implies, is it can be hung up, used in industry is wall-mounted computer, it can be adjusted with the customer's requirements, with the appropriate installation arm, it can stay in any position for the user to watch, generally used in small, medium, large equipment. Touch screen panel PC are more common, use in industry is the industry touch screen of computer, as long as it can let users with finger gently touch the computer screen, so get rid of the keyboard and the mouse operation, make the human-computer interaction more straightforward. There are mainly the Capacitive touch panel PC.

After reading these, I believe you have a certain understanding of industrial computers. In addition, our company mainly produces various industrial computers. You may also know about our company.
Shenzhen touch intelligence co., LTD., founded in 2013, is a leading professional display field solution provider in China. The company has a professional research and development team, custom port compatibility design, according to customer needs to provide professional, intelligent, customized design services. The company designs and develops industrial display equipment, industrial tablet computer and embedded computer independently, providing professional products, services and solutions for hundreds of well-known enterprises at home and abroad. With thousands of OEM/ODM hardware service cases, it has successfully realized enterprise solutions in the field of industrial automation, Internet application and industry 4.0, and provided technical solutions for industrial computer products. Touch intelligent continuously improve the level of customized services, to provide customers with unique customized demand solutions. And to provide greater value for customers! If you are interested in us, please contact us.