With the gradual control of the domestic epidemic situation, under the effective protection, getting back to work and production has become one of the important work of provinces and cities. The COVID-19 has had different degrees of impact on many industries, and for the manufacturing industry which highly relies on artificial labor, the impact is obvious.
Due to the prevention and control measures to COVID-19 , some workers can not back to work on time, their work left is not easy be replaced by others, so the production line cannot operate as normal or shut down, which makes some enterprise have to bear the losses caused by normal operation obstruction, production efficiency reduction, production capacity unable to supply orders, etc.
"Lights off factory" fullfill the balance between the epidemic prevention and control + Resume Production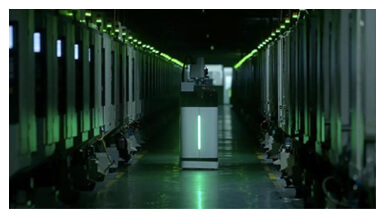 For enterprises with high degree of automation, the loss is much smaller. They use more automatic equipment, the demand for manpower is greatly reduced. In the production process, only a few people are required to operate or monitor the machine, and the production lines are operate normally, which will not affect the production capacity, disperse the personnel, and avoid the contact between the production and the production, so as to achieve the goal of resumption of production and epidemic prevention.
It can be said that compared with manual production, the advantage of automatic production is more obvious.
As the highest level of automation in the manufacturing industry, "light off factory", also known as "unmanned factory", is the ultimate goal and model of many manufacturing enterprises transformation. As the name implies, after the factory turns off the lights, even without manual operation, the production line can still operate stably and orderly under 7 * 24 long-term high load, and carry out mass production continuously.
The main feature of "light off factory" is mass robot and automatic intelligent equipment install in the workshop. Taking a "light off factory" of Foxconn as an example, after realized "light off factory" project, its production efficiency is increased by 30%, manpower is saved by 280 people, manpower is saved by 88%, and benefit is increased by 2.5 times.
The effective balance between prevention and control and stable production can be achieved only when the production capacity is reduced artificially and increased in a special period of epidemic.
Industrial touch control all-in-one PC is essential in "light off factory".
Behind the "lights off factory" or automatic production, the 7 * 24-hour long-term high load and stable operation can be realized, relies on the auxiliary function of many automatic and intelligent equipment. As an important programming, touch operation and production data storage center, touch control and display equipment is also very important!
As a top leading manufacturer focusing on industrial intelligent touch display equipment, Touch Think has accumulated rich application experience after provided thousands of solutions for global clients.
For example, in the factory automation application of the intelligent workshop, Touch Think industrial touch all in one monitor is the main display equipment of process processing, batch production, parts using, purchase progress and temporary tasks, which can respond and prompt the real-time data of each process in the production process quickly.
Besides, Touch Think industrial all in one PC plays the role of "brain" of CNC machine tools. The industrial PC sends out various control signals by the CNC device through calculation and processing, controls the action of the machine tools, and automatically processes the parts according to the shape and size required by the drawings.
In addition, the industrial PCs are widely used in industrial robots, machine vision detection system, precision industry, MES system, food processing, water quality detection,.etc.
Touch Think industrial all-in-one PC solution for "light off factory"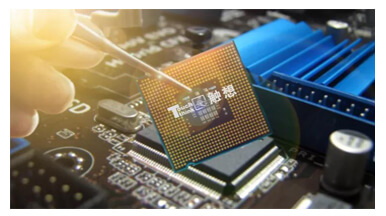 In order to learn how industrial all in one PC is work in the "light off factory" or automatic production, we need to know what kind of using standard should the touch display equipment meet? And what are the key factors that users pay attention to?
1) The internal components should be up to industrial grade quality and performance: Based on the long-term operation features of automatic production, the performance stability for touch control all-in-one PC is needed. The internal components of Touch Think products adopt international famous brands, meet the industrial standard, and support 7 * 24h long-term barrier free operation with independent R & D board.
2) A complete set of solutions can be provided: in response to the automation requirements, most of them are embedded equipment. Based on the strong R&D capability, Touch Think R&D team have ability to offer a complete set of solution of development in terms of appearance design, board, baseboard, drive board, complete machine, hardware, external equipment,. etc.
3) Compatible with multiple types of automatic operation software: Touch Think product supports plug-and-play function (provides power adapter), and can customize system functions such as chip automatic reset, which can effectively deal with machine faults. Under the condition that it does not affect the operation of other key tasks, it can remove faults by restarting the single/multi task system. At the same time, it can install and be compatible with many kinds of automation software.
4) Adapt to the diversified industrial using environment: Based on the controllability of quality, Touch Think products are produced to adapt to the harsh conditions such as high and low temperature, humidity, voltage instability, electromagnetic interference, strong vibration,. etc. in the industrial use scene, the anti-interference reaches EMI/EMC standard.
5) Meet the requirements of personalized customization service: Touch Think offers comprehensive ODM/OEM customization service for global customers. According to the user's actual application scenarios, the personalized customization including appearance, size, screen, interface, module, function, multiple power supply modes, etc.
6) Complete quality management system: Touch Think has a set of perfect quality management test system. The outgoing products need to go through more than ten quality tests, such as electronic load test, pressure test, constant temperature and humidity test, controllable drop test, 48h aging test,. etc.

In general, the dividend brought by the layout of automatic production to enterprises is not only a significant increase in production efficiency and a decrease in non-performing rate, but also an important measure for enterprises to cope with some uncontrollable factors to reduce losses and stabilize production capacity.
After the outbreak of COVID-19, perhaps many manufacturers will re-examine the layout of automation, and the demand for more comprehensive automation in the manufacturing market will rise, which means that touch display equipment manufacturers will usher in greater development opportunities!