The realization of industrial automation is the embodiment of Industry 4.0. An important product for Industry 4.0 is the Industrial Panel PC. What is an industrial tablet PC? What kind of tests do industrial flat panel computers need to pass? Industrial touch screen computers are computers used in industrial environments. They are hardware devices that are based on integrated computer applications and are integrated into a small chassis. For this reason, industrial computers are also known by names such as industrial mainframe, industrial control mainframe, industrial computer, and Embedded Panel PC.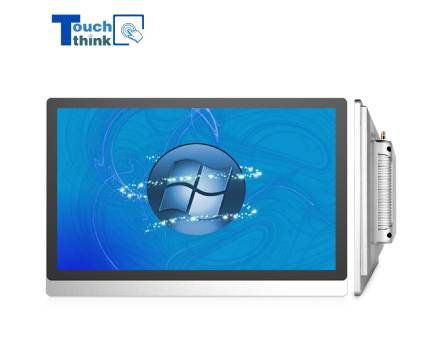 Industrial all-in-one tablet PC with touch screen
Currently, industrial computers have evolved into two main forms. One is an industrial computer with only one mainframe and no display and touch, this kind of computer is what we usually call an industrial microcomputer; the other is an industrial computer with display and touch, this kind of computer is what we call a touch screen tablet PC.

Why is there an industrial flat panel computer?

Before the emergence of industrial computers, ordinary computers were generally used as machines to control industrial production lines. Since ordinary computers were used in production lines and could be severely damaged if the computer failed, the standard parameters required of industrial computers had to meet strict specifications and expandability.

Industrial panel PCs are different from ordinary computers mainly because of the difference in the use environment and required performance. While ordinary computers can require high operating speeds, industrial panel PCs require perfect performance while ensuring stable performance.

As an Industrial tablet PC manufacturer, it is so important to provide customers with high-quality and stable performance industrial computers. So, what kind of tests does an industrial panel PC need to pass?

1. Installation specification test.

2. Vibration test.

3. Power consumption test.

4. Motherboard heat dissipation test. 5.

5. Operation test under wide temperature. 6.

6. ESD antistatic test.

7. 1.2m horizontal drop test.

8. IP65 protection level test.

The above is the introduction of Industrial Panel PC. Unlike ordinary computers, it has a more stable performance in many aspects. These tests are mandatory items for industrial tablet PCs. All Touch Think series industrial panel PCs have passed strict tests and received certifications from authoritative testing agencies such as ISO, CE, ROHS, FCC, etc. Customers can choose different models according to their needs.