Bioscience, as an industry that studies the structure, function, occurrence, and development of organisms (including plants, animals, and microorganisms), aims to clarify and control life activities, transform nature, and serve agriculture, industry, and medicine. It is an indispensable and important research field in the development of human society.
In the research of biological cells, scientists need to use a lot of instruments and equipment to collect data to achieve more accurate results. With the deepening of intelligence in all walks of life, the instruments and equipment in the field of biological science are gradually upgraded, and they tend to be more automatic and intelligent.
Among them, ultrasonic cell crusher, as a multifunctional and multi-purpose instrument, can be used to crush animal and plant tissues, cells, bacteria and spores, and also can be used for emulsification, separation, dispersion, homogenization, extraction, degassing, cleaning and accelerating chemical reaction, etc., which is one of the important auxiliary equipment in biological cell research.
In the composition of an ultrasonic cell crusher, a touch display device, as the main control device of instrument operation, is the realization equipment of automatic programming, data/image display, acquisition, and storage.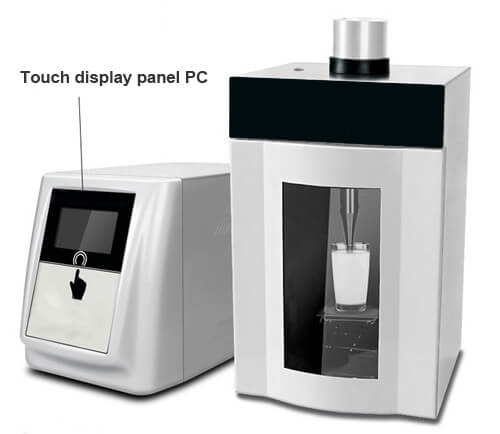 In addition, with the continuous advancement of biological industry technology, the experimental requirements for the application of ultrasonic cell pulverizer have also been improved, such as the determination and control of sample temperature, the improvement of the intelligent degree of low-temperature cooling sample and the whole machine, etc., all of which put forward new requirements, and it is same is with the applied touch display equipment.
As a professional exporter of display equipment source manufacturers, based on its own rich application experience, in the application of ultrasonic cell grinder, users tend to choose industrial-grade all-in-one touch panel PC. Taking an application case from Touch Think as an example, the user selected the 2nd-GEN 10.1-inch industrial all-in-one panel PC.
The appearance of the series of this touch panel PC is made of aluminum alloy, and the thickness of the front panel is only 3mm. It is specially made for embedded cabinet equipment, with some built-in waterproof strips, and the highly seamless embedded installation is.suitable for ultrasonic cell pulverizer.
The capacitive touch screen with ten touch technology is adopted to make the response more sensitive and give users a stronger sense of intelligent experience. In addition, it supports the plug-n-play function, which simplifies the operation interface, simple and easy to operate.
Different sizes of all-in-one panel PCs correspond to corresponding resolutions, Touch Think panel PCs support 4K high-definition video decoding, restore vivid display quality of the picture, and make data display clearer, which is convenient for researchers to view and record data.
The standard configuration of the Touch Think all-in-one panel PC adopts Intel Celeron J1900 quad-core 64 bit CPU, and the default ram is 2GB, default SSD is 32GB, which ensures the high-efficiency operation and no stuck. According to different instrument requirements, the configuration of the processor is updatable. I3 / i5 / i7 dual-wire and four-threads, 4G / 6G / 8G RAM, 64g / 128G / 256G / 521G SSD, 500G / 1T HDD are available.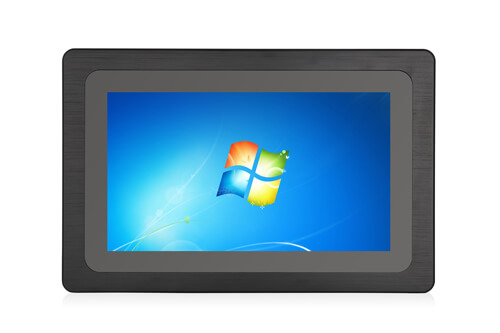 In terms of interface, in the embedded system, it is often necessary to control many simple external devices or circuits. Some of these devices need to be controlled by the CPU. The all-in-one panel PC needs to upgrade 8-channel GPIO general-use I/O ports, such as the 4-in-4-out settings, 1*232, and 2*USB interfaces.
In addition, the all-in-one panel PC support other customized items in the application of Biological science instruments, including appearance, size, screen, module function, use environment, working temperature, etc. Rely on the multiple customization service, industrial-grade all-in-one panel PCs are also suitable for a variety of other biological science research, including biochemistry, microbiology, pharmaceutical chemistry, surface chemistry, physics, zoology, agronomy, medicine, pharmacy and other fields of teaching, scientific research, and production.