In the food industry, food inspection is an important link to ensure food quality, the purpose is to eliminate food hazards and ensure food safety. In response to different food inspection needs, a variety of food inspection equipment has appeared on the market, including pesticide residue detectors, food heavy metal detectors, antibiotics detectors, nitrite detectors, borax detectors, etc., under the development of intelligent technology, The current inspection equipment has become convenient and efficient.
For different harmful elements, different detection equipment will be used. Pesticide residue detector is mainly used for rapid detection of organophosphorus and carbamate pesticide residues in foods such as vegetables, fruits, tea, grain, agricultural and sideline products; food heavy metal detector is used for lead in rice, aquatic products, and medicinal materials. The detection of mercury, cadmium, arsenic, iron, nickel, aluminum, and other elements; the nitrite detector can quickly detect the content of nitrite in meat, canned meat, bacon, sausage, dairy products, pickles, etc.
How the food testing equipment work and what is its basic structure?
Taking the pesticide residue detector as an example, it was designed according to the national standard method (GB / T5009.199-2003), WHO, FAO pesticide residue detection standards, EPA reference intake, and other requirements. The content of organophosphorus and carbamate pesticides in fruits, vegetables, and other agricultural and forestry products was determined by enzyme inhibition colorimetry.
In the era of intelligent control, food detection equipment has become more intelligent. Touch Think embedded industrial touch tablet computer is used on the food detection equipment, it equipped with intelligent control operating system, connected to the Internet through sensors, realize the functions like data detection, program detection, and even self-test function.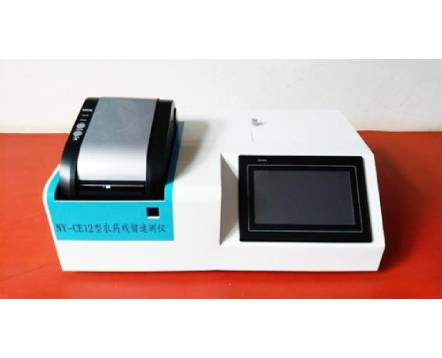 The intelligent system can store hundreds of vegetable names and menu databases, manage them by category, add or delete vegetable names as needed, edit vegetable names, and print vegetable names directly.
The food inspection equipment embedded with Touch Think industrial touch panel PC, which with intelligent operating system adopts more user-friendly operation, adopts a multi-core processor with a main frequency of 1.5GHz as the main control, which runs fast and has stronger stability.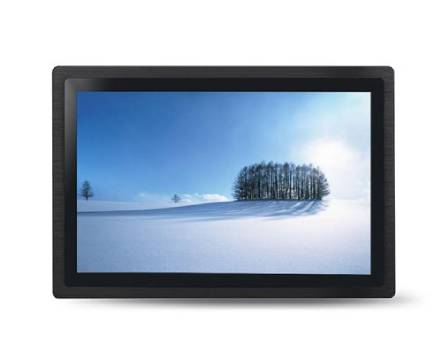 The instrument has GPRS remote transmission function, realizing remote data transmission by connecting the mobile phone; The wifi Networking function helps quickly upload data to the panel PC for data management and statistics.
The instrument adopts a USB 2.0 interface design, which is convenient for data storage and movement and can be connected to the industrial panel PC at any time, and the panel PC can be used to control the instrument to realize data query, browse, data analysis, statistics, printing, etc.