The sulfur detector is the main instrument to measure the sulfur content in coal. Whether it is high-quality coal can be judged by the sulfur content. In fact, the sulfur meter is not only used in the coal industry but also widely used in the fields of electric power, metallurgy, petrochemical, papermaking, geological exploration, etc.
The instrument consists of five parts, each of which has its own operation process. The method of measuring sulfur content is basically the same in different fields. The application of Touch Think industrial panel PC in an automatic sulfur analyzer reflects embedded in the control panel, to realize touch operation, data analysis, data transmission, and data storage.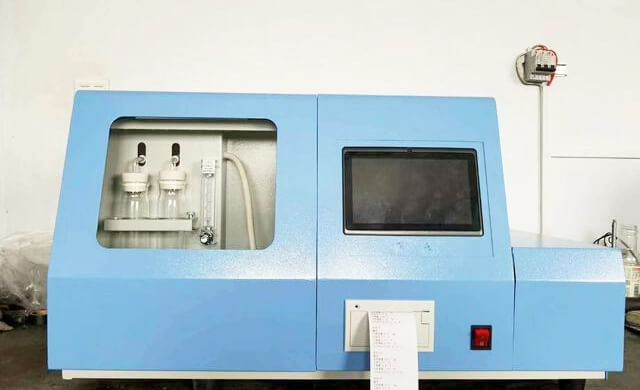 At present, the popular sulfur meters in the market are basically fully automatic, and the operation is also very easy. You only need to put the projects into the combustion furnace for detection, then operate according to the prompts displayed on the control panel, you can get the test results to step by step, even a novice can easily obtain the measurement data.
Sulfur content detection is a little technical work. There are several basic requirements for an automatic sulfur analyzer in the industry, which is based on the standard of the fastest detection of sulfur content.
• Strong ability of data operation, processing, and analysis.
• It can automatically generate a sulfur test report.
• Strong versatility, data resources can be shared easily.
• Easy to operate, easy to learn, and understand.
• State analysis and intelligent problem judgment.
• The accuracy of the data can be ensured without zero adjustments when the instrument is used at an environmental temperature of 10-35 ℃.
• The whole machine adopts integrated design, compact and beautiful in appearance.
From the above requirements, it can be seen that the most important part of the automatic sulfur analyzer is its main core control part.
Touch Think offers its solution for this part: the Touch Think 2nd-GEN industrial embedded panel PC, it adopts Intel Celeron J1900 industrial-grade motherboard, 32G SSD (solid-state hard disk), powerful performance and strong computing ability; Windows system, simple interface, easy to operate; independent mold opening, aluminum alloy material housing, die-casting integrated molding, and front IP65 dustproof and waterproof performance; 3mm ultra-thin front bezel for excellent embedded mounting. What's more, it built-with enhanced front panel, offering shockproof, strong impact resistance; For the working temperature, Touch Think industrial panel PC meet - 10 ℃ ~ 60 ℃, and wide temperature operation like -30~80°C is customizable. In addition, the panel PCs support USB, WiFi, HDMI, RJ-45, and a variety of industries interface customization.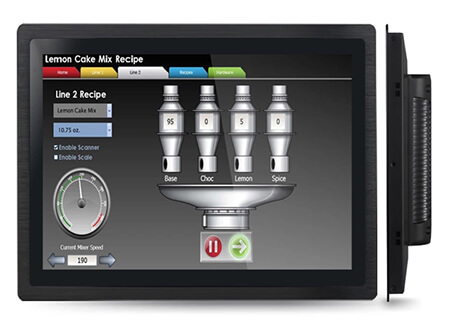 An automatic sulfur detector is a kind of measuring instrument with high requirements for the all-in-one panel PC. Touch Think industrial-grade intelligent touch control panel PCs and display monitors have high qualifications fully meet its strict requirements. And they are also widely used in industry 4.0, artificial intelligence, industrial Internet, smart city, and other harsh or hazardous fields. It has realized successful application cases in CNC machine tools, bending machines, laser machines, and other equipment, which fully meets the equipment selection.