Overview
Medical waste refers to the waste materials with direct or indirect infectivity, toxicity and other hazards produced by medical and health institutions in medical treatment, prevention, health care and other related activities.
Medical waste is divided into five categories and listed in the National List Of Hazardous Wastes. Medical waste refers to the waste materials produced in the process of patients' diagnosis, treatment, nursing and other activities. Medical waste may contain a large number of pathogenic microorganisms and harmful chemicals, even radioactive and harmful substances. Therefore, medical waste are risk factors to cause disease transmission or related public health problems.
Medical waste is divided into the following five categories:
1. Infectious waste
Infectious waste refers to the medical waste that carries pathogenic microorganism and causes the risk of infectious disease transmission, including the articles polluted by the patient's blood, body fluid and excreta, and the medical waste plastic products produced by the infectious disease patients.
2. Pathological waste
Pathological waste refers to the human body waste and medical experimental animal corpse produced in the process of diagnosis and treatment, including the discarded human body tissue produced in operation, the discarded human body tissue after pathological section, pathological wax block, etc.
3. Hazardous waste
Hazardous waste refers to the discarded medical sharp instruments that can stab or cause harm to human body, including medical needles, scalpels, glass test tubes,. etc.
4. Pharmaceutical waste
Pharmaceutical waste refers to the obsolete, deteriorated or polluted drugs, including the general drugs, cytotoxic drugs and genotoxic drugs,. etc.
5. Chemical waste
Chemical waste refers to toxic, corrosive, flammable and explosive waste chemicals, such as waste chemical reagents, chemical disinfectants, mercury sphygmomanometers, mercury thermometers,. etc.
Brief introduction of medical waste management system
Based on the Internet of things technology, the "Internet +" medical waste real-time traceability cloud platform support track the whole process of waste life cycle, and realize real-time positioning and monitoring of medical garbage bins through barcode.
The special sealed vehicles for transporting medical waste bins are equipped with GPS positioning and monitoring cameras. The medical waste ship in and out of the centralized station shall be managed and equipped with monitoring cameras. Temporary collection station also install the monitor. The whole process positioning and monitoring of medical waste treatment greatly strengthen medical safety management and reduce environmental pollution.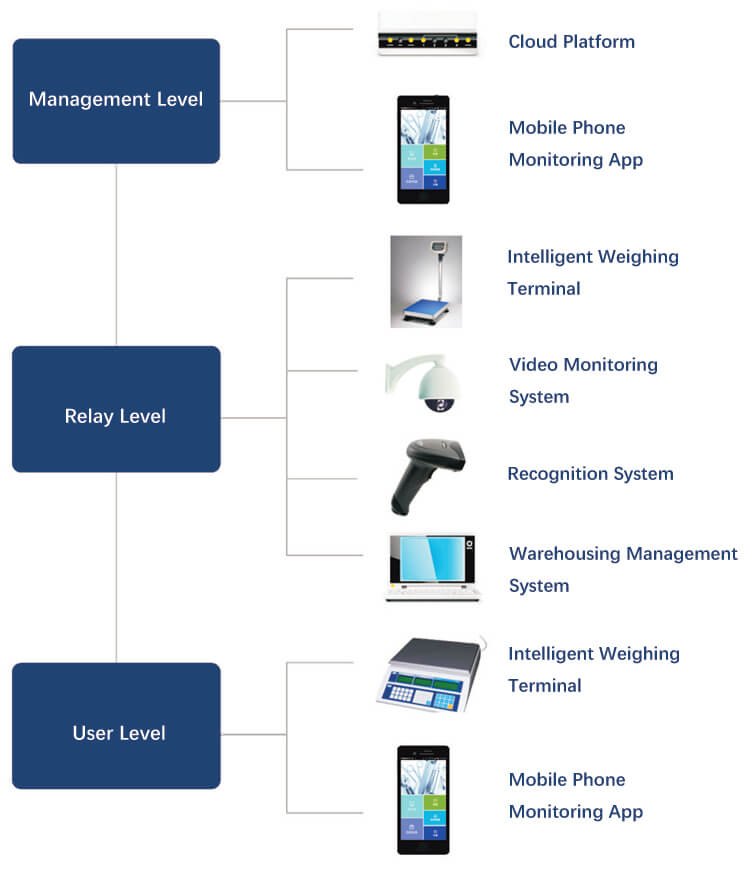 System characteristics
The development of Internet technology makes it possible to establish a real-time online supervision system for medical waste, and the new revolution of service and supervision methods comes from the development of barcode identification, RF identification, satellite positioning technology, cloud computing and big data. The "intelligent" medical waste management system is based on GPS technology and mobile Internet technology to realize visualized medical waste transportation management and high-speed and efficient information network platform and EDI (electronic data exchange) as core technologies to provide basic information support and guarantee to realize the whole online supervision of medical waste treatment process.
In this system, Touch Think 8 inch and 10.1 inch dust-proof and waterproof industrial displays are used in intelligent weighing terminals, they are equipped with auto-light sensing components for perfect display in any weather conditions indoor or outdoor environments.