This article would like to introduce the application of Touch Think's touch display panel PCs used in near-infrared grain analyzers. The instrument is mainly used in laboratories, teaching, scientific research institutions, processing, and storage. It mainly detects the components of granular samples such as soybean, rapeseed, wheat, corn, peanut, barley, rice, and sesame, analyzes and calculates the contents of protein, oil, water, ash, amino acids, fiber and starch, and then judges whether it is of high quality.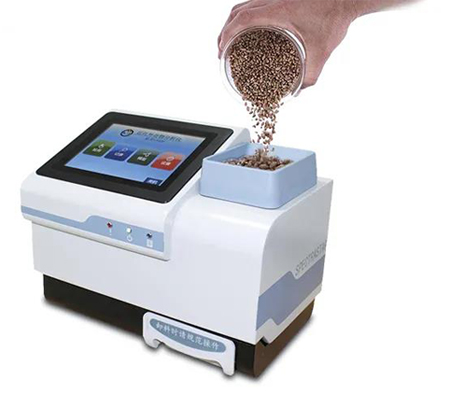 Application of industrial panel PC in near-infrared grain analyzer
In this case, the customer's basic configuration and design requirements for the touch panel PC are as follows: Celeron J1900 Processor, quad-core, 2G DDR3, 64G SSD; Embedded installation, lightweight, without rear cover.
Due to the special application of near-infrared grain analyzers, the industry also has corresponding standards for its configuration and design. The working conditions of a common near-infrared grain analyzer shall meet the following requirements.
● Power supply: single-phase 220 V, AC, ± 10%; 50Hz.
● Ambient temperature: + 10 ℃ - + 40 ℃.
● Relative humidity: 10-85%.
● Operating system: Windows operating system, has good anti-interference ability and high stability, and the system can be restored automatically after a power failure.
● Display screen: full viewing angle, rotatable color touch screen to facilitate multi-angle viewing.
● Hard disk: SSD, with low power consumption, no noise, anti-vibration, low heat, compact, supports wide working temperature range, etc.
● Interfaces: Internet interface design, multiple USB interfaces to expand more applications.
● The host of the Grain Analyzer should adopt an industrial-grade sealing design, dust-proof and shockproof, which is suitable for the out sites.
Near-infrared grain analyzer is an analysis and detection equipment developed based on infrared spectrum analysis technology. By dynamically adjusting the optical path, it is suitable for grains with different particle sizes. It only needs to select samples, and the analyzer automatically adjusts to the appropriate projection optical path for continuous optical spectrum scanning and projection measurement. The touch panel PC is equipped with special analysis software and has the functions of self-inspection, model correction, wavelength correction, test, automatic report generation, and so on.
Touch Think industrial panel PC is matchable with the application requirements of near-infrared grain analyzer, the specification configuration and environmental adaptability of Touch Think's panel PC is higher than the application equipment itself.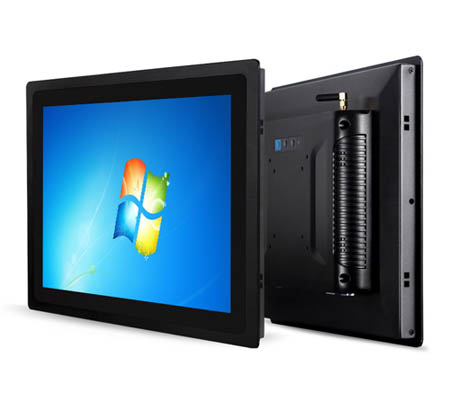 Specification and Configuration of Touch Think industrial all-in-one Panel PC embedded in the near-infrared grain analyzer is as follows.
● Power input: AV 100-240V, 50 / 60Hz, anti-surge, voltage up to 280V, high-stability.
● Operating temperature: - 10 ℃ ~ +60 ℃; Storage temperature: - 20 ~ +70 ℃.
● Working humidity: 20% - 90%.
● Aluminum alloy housing: anti-vibration design, impact resistance.
● Operating system: windows7 / 8 / 10, Linux, Ubuntu.
● Hard disk: 2G DDR3, 64G SSD, upgradeable.
● Interface: 4 * USB, LAN, VGA, RJ45, I/O expansion available.
● Industrial control screen: seamless true-flat panel design, IP65 dust-proof and waterproof, and about the visual angle, we support full viewing angle and wide viewing angle.
In the application, Touch Think industrial touch panel PC matches the application environment of the analyzer to meet the requirements of various application environments, and extending some functions, ensuring the detection speed in daily work and providing the stability of detection results, and better help researchers understand the quality of grain and oil. And greatly reduce the cost and efficiency of detection.