Background of the project
As a safe, comfortable, fast, punctual, and environmentally-friendly large-capacity passenger transport vehicle, urban rail transit has been widely recognized. As an indispensable part of the comprehensive automation system for urban rail transit, the automatic fare collection system is an important symbol to reflect and measure the informatization level of rail transit. Automatic ticket gates can provide automatic ticketing for large passenger and passenger entrances at stations, terminals, and subways. This is a fast, simple, safe and reliable means.
In this case, the TPC-1900 intelligent industrial control machine was used in the automatic ticket gates of metro rail transit and played the role of control and communication. It played an important role in the rapid development of urban traffic.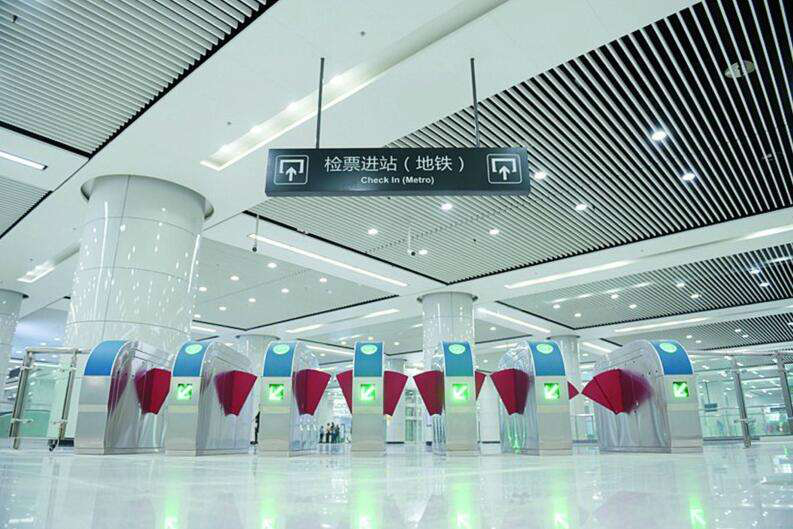 Self-check ticket gate project system requirements
1、stable operation, powerful processor
2、low power consumption
3、multiple serial ports
In the Metro gate system, multiple serial ports are required, such as automatic ticket outlets, non-contact IC cards, display frequency for displaying prompt information, blocking device controllers, central controllers, alarms, etc., and network ports are needed. , USB interface and system terminals for information communication. The system can use TPC-1900 as the central control unit to realize the control unit such as the action and communication of the gate. The multifunctional application puts forward high requirements on the system's computing speed, interrupt control, and scalability.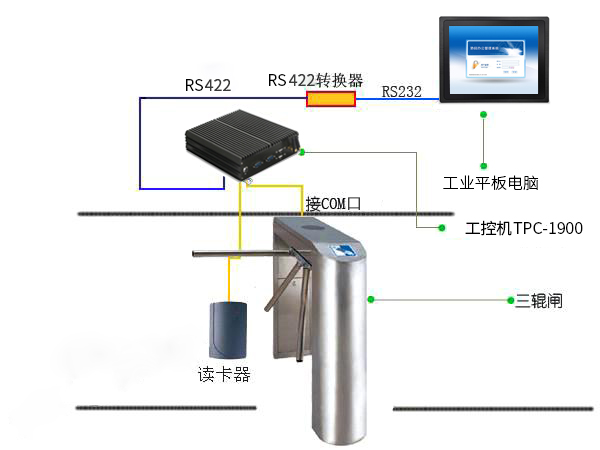 (Self-check ticket gate system operation diagram)
Intelligent Industrial Computer TPC-1900 Solution
1.2G DDR3 +32G SSD, compatible with win7.8.10.Linux operating system, has high-speed data processing capabilities, face a large number of data processing, the system can still run smoothly. Industrial industrial control host can ensure long-term stable operation in various environments.
2.TPC-1900 industrial machine adopts fanless and noiseless design, which can meet 365*24h unattended high load work, aluminum alloy material, with good compatibility and high anti-interference ability.
3.4 RS232, 4 RS422; VGA.HDMI.DVI display interface; USB interface for connecting scanners and alarms; 2 Gigabit Ethernet cards for communication between the gate and the control terminal; watchdog function The reliability of the system is enhanced.
4. lightweight mini embedded system design, save space.
Application evaluation
With the development of society and economy and the improvement of the people's living standards, we are more inclined to choose green and environmentally friendly rail transportation as the means of transportation. Imagine the intelligent industrial controller TPC-1900 with the J1900 motherboard, to solve the high demands of the gate system on the calculation speed, interrupt control, and scalability, and to improve the operating efficiency of the subway station, in terms of people's travel.