With the advent of "Internet +", the rapid development of many industries has been accelerated by the era of Big Data. As one of the most representative characteristics of the information age, intelligence is gradually accepted by the medical industry. Thanks to the development of Internet technology, today's medical industry has also stepped into the track of digital hospital construction. Medical intelligence is also bringing great convenience, compatibility and possibility for medical care and patients.
In the process of intelligent medical development, it is an important part to promote the application of intelligent medical equipment. As a precision instrument, medical equipment has higher requirements and standards when choosing matching products. In many medical devices, touch control integrated machine as a common device is used in many medical devices, which means it has great market potential in the medical field.
So, in the harsh medical use environment, in order to be a qualified supplier, what kind of conditions should touch control all-in-one PC manufacturer have? What benefits will these conditions bring to medical users? Let's take a look at it together with touch think editor.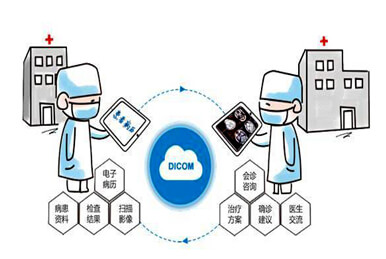 Professional
Professional industrial intelligence, becoming the inherent advantage of market development
First of all, as a top leading manufacturer of touch display equipment for industrial intelligent automation, Touch Think has been deeply involved in the field of industrial intelligent automation in the background of intelligent manufacturing, accumulated rich industry experience and created many successful solutions for global industrial users.
Based on the professionalism and strength of Touch Think in the industrial field, and the summary of long-term focus on various complex and harsh industrial environments, as well as the research and application of touch display equipment, medical users also have many similarities in the requirements for the selection of Touch Think touch integrated machine, and the market development of the two is interlinked. This means that Touch Think's military grade touch and control integrated machine has more inherent advantages in the development of medical market.
Industrial touch all in one PCs are built with high flexibility, they are well-connected with many medical devices, and with powerful configuration functions and software integration capabilities, they are support to connect hospital medical records, laboratory results, all kinds of monitoring and diagnosis equipment information, so that whether in the office, ward or operating room, medical staff will master the required patient case information and the latest diagnosis and treatment report anytime and anywhere, which greatly shortens the time for medical staff to make diagnosis and treatment plan and sets up an efficient information "bridge" between doctors and patients.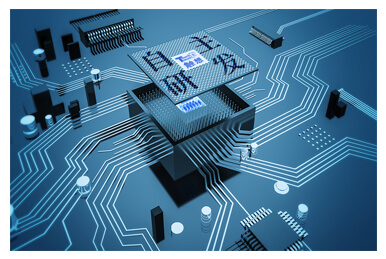 R & D Ability
Touch Think insist with independent R & D and innovation criteria to create more possibilities for medical use
Touch Think knows the importance of R & D engineers for enterprise development. Since its establishment, it has spared no effort to establish its own R & D team and set up its own innovation R & D center. Up to now, the company has developed a professional R & D team, which has become a strong guarantee for the company's differentiated competition in market, and it will also become the main "pioneer" force to explore the medical application market.
For instance, the independent research and development of the industrial motherboard series products is an effective proof of the strength of the Touch Think R & D department, it also offers the touch display all in one PC in medical applications the most stable guarantee. Thanks to the excellent performance of the configuration, the touch display all-in-one PC support a higher definition picture in some medical display scenes.
For example, in telemedicine consultation, medical staff in different places can view B-ultrasound, X-ray film, operation online, and the picture and video transmission display will not drop the frame. At the same time, it can also upload relevant data information to the hospital Cloud Platform when diagnosing and treating patients. Doctors in different places have chance to share medical record information, not only better help patients to formulate treatment plans, but also help to achieve the goal of maximizing the utilization of domestic medical resources.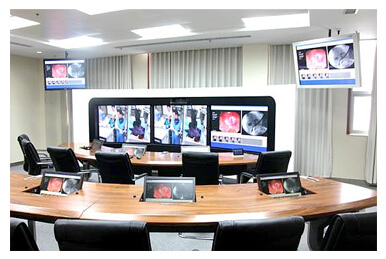 Customization Service
OEM / ODM customization service to meet the diversified needs of scenarios
As a significant feature of the industrial touch all in one PC, customization service is also a necessary condition for it to meet the needs of changeable industrial scenes. At present, Touch Think provide OEM / ODM all-round customization services, including product appearance, display size of screen, interface, screen types, operating system, industrial motherboard, use environment, functional modules,. etc, which is bound to meet the diversified needs of medical scenarios.
The unique flexibility of the touch control all-in-one PC is the most outstanding feature in supporting the addition of modules. In terms of some medical self-service terminals, the touch control integrated machine support a variety of related card identification, such as IC card, RFID card, barcode card, ID card, medical card, magnetic stripe card, social security card, etc., All these functional modules can be realized through our customization service.
At the same time, in some medical devices such as appointment number collection and intelligent medicine cabinet, the customized face recognition, fingerprint recognition and other functions of touch integrated machine bring greater convenience for doctors and patients.
Qualification Certificate Guarantee
Authoritative and reliable product certification to ensure product quality.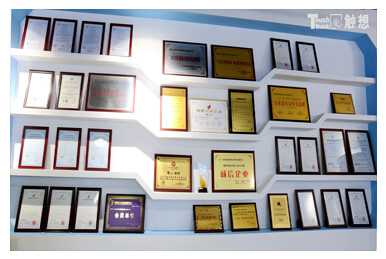 Up to now, Touch Think has approved professional and authoritative certificates such as National High-tech Enterprises Certification, ISO9001 International Quality System Certification, multi-computer software copyright certificates, multi invention patents, utility model, appearance patent certificates, ROHS certificates, CMA certificates, FCC certificates, CE certificates, CE-ros certificates, CE-LVD certificates.
The touch control all-in-one PC product has complete qualification and meets the use standard of industrial and military industry level, which is also required by medical users. At the same time, on the basis of authoritative certification, Touch Think offers the 7 * 24h perfect after-sales service and technical support system to bring reliable guarantee for medical users.
Production Capability
Integration of R & D and production to ensure the capability of mass supply
In response to the large-scale demand of the medical market, the production capability of touch display all in one PC manufacturers is also very important. Touch Think have its own production plant and nearly 1000 square meters of warehouse base and multiple standardized production lines. We provide mass production under ensuring controllable product quality, it is an important advantage to ensure timely supply to users!
Based on the integrated operation mode of R & D and production, Touch Think provides a full range of solution services for medical users. From understanding the needs of the preliminary examination and research, combining the requirements of users to make product proposals, the R & D team carries out feasibility analysis of the scheme, to product targeted R & D, as well as prototype generation and confirmation, and finally mass production and delivery. Professional operation mode bring users a better sense of service experience!
Conclusion
In general, under the catalysis of the intelligent demand of the medical industry, industrial manufacturers gradually develop the medical application market on the basis of meeting the application requirements of the industry, which is also one of the directions of enterprise development that can not be ignored. If touch all-in-one PC manufacturers want to step to more industry applications, with a certain degree of comprehensive strength is a necessary condition !