Industrial production is always accompanied by the production of waste gas. some exhaust gases are directly discharged into the atmosphere, which has a great impact on human beings and natural organisms. With the development of society, people's awareness of environmental protection is becoming stronger and stronger. Industrial emissions are allowed to be discharged only after reaching the standard. The government has rolled out a standard to prohibit illegal emissions to maintaining air quality.
The design of VOCs on-line monitoring system is produced to better maintain this kind of standard, it realizes real-time monitoring of atmospheric data nearby, and determine whether it is up to standard, causing pollution, and even harmful to the human body according to the data.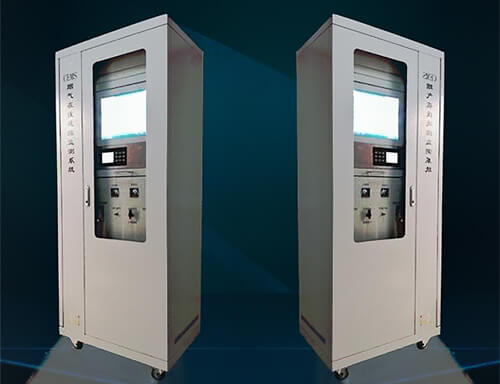 VOCs on-line monitoring system can detect the organic volatiles in the air in real-time, detect the concentration of organic matters, exhaust gas parameters, main measured components, methane, total hydrocarbon, non-methane total hydrocarbon, benzene series It is widely used in petrochemical, printing, and dyeing, electronics, industrial painting, and other fields.
The application of Touch Think industrial all-in-one panel PC in VOCs online monitoring system is embodied in the industrial control panel. It can display all kinds of monitoring data in real-time, reflecting the quality of air in time, and send an early warning, print various parameters and icons, and transfer them to the management department by means of data, graphics, and text, etc., and support working continuously for 24*7 hours, regularly output data reports, and view historical trends for making predictions and response in advance. VOCs online monitoring system is a highly automatic system, which is fully automatic, process calibration, automatic detection, real-time continuous analysis of the output pollution emissions, automatic fault analysis, to ensure timely and reliable data.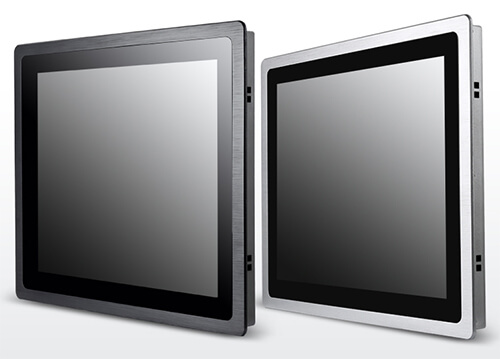 In view of the above requirements, Touch Think 2nd-GEN industrial all-in-one panel PC is suitable for the VOCs on-line monitoring system, it adopts Windows 7 system, offering simple interface and smooth operation; the self-developed industrial motherboard is based on X86 architecture, and has powerful performance and first-class computing capability and processing speed. High precision aluminum alloy die-casting molding, fanless fully enclosed design offers low power consumption, dust and water-proof, designed for a variety of environments. Besides, it has strong compatibility, adapts to 99% of the industry software along with strong stability.
Touch Think 2nd-GEN industrial all-in-one panel PC performance features
• Windows 7 system, Intel Celeron J1900 quad-core 2G DDR3, and 32G SSD.
• Industrial technology sense design, high precision aluminum alloy die-casting
•Passive heat transfer device with large area fin for offering excellent heating-dissipation.
• Expandable interface to meet power supply and data transmission functions.
• Seamless flat panel design, up to IP65-rated dustproof and waterproof protection.
• Capacitance/resistance touch screen technology for optional
• Adaptive Ethernet, WiFi, supporting 3G/4G.
• Support plug-and-play, remote wake-up, automatic reset function.
VOCs on-line monitoring system is widely used in a variety of fields. Due to the air quality is close to people's lives, and this kind of air monitoring can reflect many problems. In the future, people's requirements for air quality will only become more and more strict, so does the VOCs online monitoring system. Touch Think, as the top leading supplier of industrial-grade panel PCS, always keeps 'Quality First' in its development history, it is committed to providing highly reliable panel PCs for various equipment in harsh environments, and fully meet various monitoring requirements.