MES (manufacturing execution system) is an important link for the upgrade of smart factories. Through the interconnection with other enterprise systems, it achieves real-time data acquisition, production process tracking management, online quality monitoring management, etc. the positioning of the MES production management system is the executive layer connecting the planning layer and the field automation system, which is mainly responsible for the workshop production management and scheduling execution. In short, the MES production management system is equivalent to a manufacturing collaborative management platform.
Project Background
Due to the change of the market environment and the continuous renewal of modern production management concepts, the key to a manufacturing enterprise to operate well is to make "plan" and "production" closely cooperate. Enterprise and workshop managers can grasp the changes of the production site in the shortest time, and make an accurate judgment and rapid response measures according to the changes, so as to ensure a reasonable and rapid production plan. The MES is the optimization of the whole workshop manufacturing process, rather than solving some concrete production problems.
Project Requirements
MES intelligent industrial touch control all-in-one panel PC is the core part of the intelligent production line. It has the characteristics of industrial-grade reliable quality, flexible scheme design, efficient management, and complete functions. It requires automatic equipment integration and interconnection, accurate data acquisition and real-time process monitoring, embedded barcode printing tools and RFID reading and writing tools, realizing self-defined configuration of bar code rules, custom design of label template, and configuration of data resources. It is suitable for the production process management in the digital factory and discrete manufacturing enterprises, and supports multi-language environments such as simple/complex Chinese and English, and realizes a one-key switching language interface.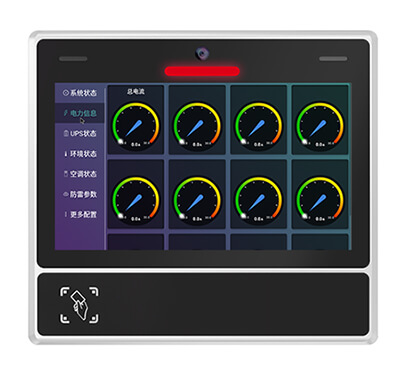 Case Study
Touch think 11.6-inch MES industrial intelligent terminal all-in-one panel PC has many application cases. Customers upgrade the processor RK3288 on the basis of the standard model, with more powerful and stable performance. It runs continuously for 7x24 hours, providing a guarantee for continuous operation such as production process tracking management, production team performance evaluation, online quality monitoring management, etc.
Equipped with relay and alarm indicator light function, it can produce real-time early warning for abnormal equipment status, including overload/underload/low efficiency, qualified rate, defective rate, and progress ahead of or behind the schedule, so as to improve the timely delivery capacity of the factory, improve the material circulation performance, and increase the rate of return on production.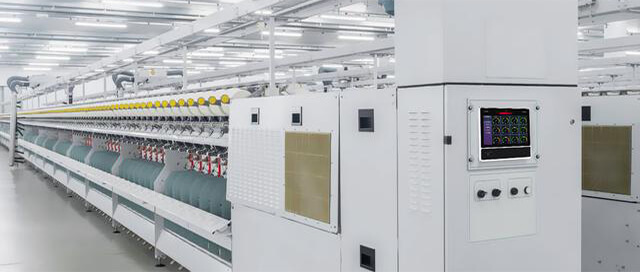 Besides, this MES industrial intelligent terminal all-in-one panel PC also adds RFID card reader, real-time display of personnel status, hierarchical management of system authority, card verification is implemented in the workshop, and unauthorized personnel is forbidden to operate to prevent accidents and data distortion caused by the unlicensed operation.
This industrial intelligent terminal all-in-one panel PC is built with high precision aluminum alloy die-casting, specially made for industrial site application. It is designed with dust and corrosion resistance, and resistance to external force impact. Front IP65 seamless flat-panel effectively prevents dust and water from entering the panel PC. EMI / EMC level anti-interference standard, moisture-proof, leakage proof, and anti-static meet the complex operation conditions in the factory.
The panel PC supports multi-installation types such as wall-hanging, VESA, desktop, and adjustable flat ceiling mount, etc. In addition, it has rich interfaces, supports external scanning gun connection, 3G/4G module, and provides SDK kit for secondary development.
Project Benefit
Touch Think MES industrial intelligent terminal all-in-one panel PC is a kind of special equipment for the manufacturing industry to build the digital factory and run MES. It is widely used in the fields of automatic feeding management, the electronic board of work station, mechanical status monitoring of workshop, and management of numerical control workshop. It can realize the goal of intensive production, reduce cost, and increase efficiency.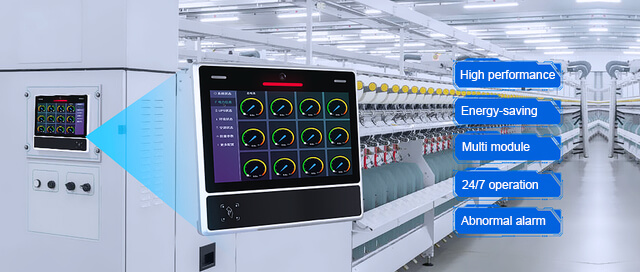 Around the automatic identification technology, Network transmission technology, combined with industrial intelligent terminal equipment, it is applied to the information management of the whole production process of "Raw material - Semi-finished product - finished product". Touch Think MES intelligent terminal all-in-one panel PC improves manufacturing competitiveness by controlling all factory resources including materials, equipment, personnel, process instructions, and facilities. On the one hand, it collects and transmits production data in real-time to realize the transparency of the production site, and the management implements effective control; on the other hand, through the analysis and traceability of production data, it proposes to improve production resources and production organization and management methods to optimize the production and quality management system.
Summary
Generally speaking, MES intelligent terminal all-in-one panel PC controls the visual workflow design, realizes the visualization of system business navigation process, task monitoring, production workshop layout, equipment operation monitoring, workshop environment monitoring, etc., which can provide enterprises with a rapid response, flexible and refined manufacturing environment, help enterprises reduce costs, deliver on time, and improve product and services quality.