At present, the development of industry 4.0 is rapid. The leading manufacturing enterprises in the industry play a leading role and invest huge funds in production line transformation and automation upgrading. However, for most small and medium-sized manufacturing enterprises, the cost of fully realizing intelligent manufacturing is too high. Therefore, low-cost industrial control automation based on industrial PC is still the mainstream mode of domestic small and medium-sized manufacturing enterprises.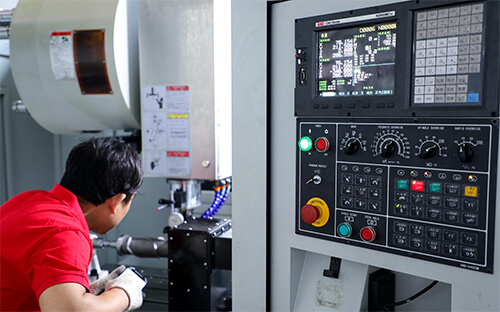 Whether it is large manufacturing enterprises or small and medium-sized manufacturing enterprises, among the various types of intelligent manufacturing equipment introduced to realize automation, one of the products involves almost all manufacturing links, and it is one of the indispensable components of this intelligent manufacturing equipment, that is, touch control display equipment.
In all kinds of intelligent manufacturing equipment, touch display devices need to have different application conditions according to different scene requirements. However, in these devices, touch display products are generally used as the control center to realize the functions of production data/image display, command operation and programming setting, which is equivalent to the "brain" of the whole set of equipment.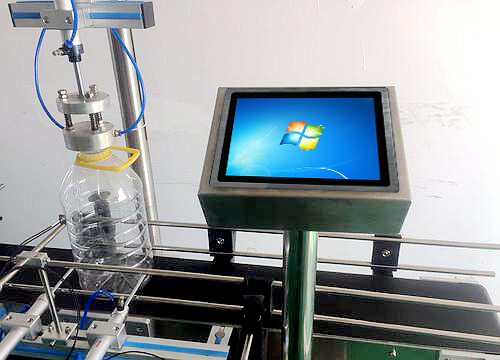 Touch Think industrial touch screen monitors and industrial panel PCs have been applied to many applications in various production equipment, including production line transformation, industrial robots, machine vision, palletizing robots, screw tightening robots, robot welding, CNC machine tools, automatic labeling machines, industrial endoscopes, screen printing machines, industrial 3D printers, and other industrial equipment applications.
This article is talking about another industrial equipment application, Touch Think industrial panel PC used in automatic leak detection equipment.
The leak detector is generally used for the airtightness inspection of products. For example, plastic bottles/cans, automobile manufacturing, chemical industry, food processing, daily chemicals, and other fields.
In the leak detector detection equipment, Let's have a look at what are the specific requirements of touch all-in-one panel PC.
1) Application products: 17-inch 2nd-GEN industrial all in one touch panel PC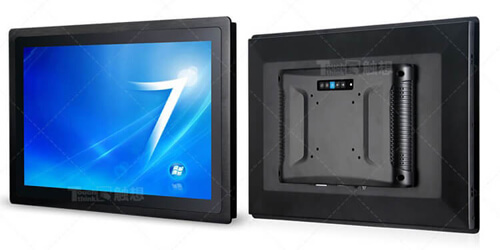 2) Main product features:
·The front panel of the all-in-one panel PC is only 3mm thickness, which is perfectly embedded in the equipment with highly seamless.
·Capacitive touch mode, ten-point touch screen technology, zero-delay for a sensitive touching response.
·In terms of configuration, it adopts the Windows 7 operating system with a self-developed industrial-grade main board J1900. The upgraded running memory and hard disk storage are 4G + 128G respectively, which keeps smoothly running efficiently without jamming and achieve better performance.
·The interior of the fuselage is designed and assembled with an anti-shock structure, which can be used in the vibration site of air pressure test equipment.
·This panel PC supports the automatic reset function to ensure the uninterrupted operation of the automation equipment for 7 * 24 hours.
·The DC port adopts anti dropping setting, which has a strong anti-static and anti-surge performance.
·Support embedded, wall-mounted, VESA, and other installation methods.
·Support customized services such as display screen / size / installation / functional module installation / use environment.
3) Application benefit
Through the use of touch industrial all-in-one panel PC, the function of programming and setting can be realized through the panel PC. When the airtightness of the product is not up to the standard, it will send out an early warning and mark. Compared with the human operation, the working time is more stable and lasting, which greatly improves the detection efficiency, helps manufacturing enterprises save labor costs, and improves the quality of products from the packaging.