Application Background
In the background of intelligent manufacturing, the traditional textile industry is also upgrading its intelligence. Instead of roaring machines, spinning silk cakes and female workers shuttling back and forth to exchange spindles and connect wires, the textile workshop has become a bright and clean factory with fully automatic production.
Textile is a systematic project, chemical fiber, spinning, manufacturing, printing and dyeing, and other multi-channel procedures, from the fiber automatic barrel, sorting, storage, palletizing, and packaging, many links use automation technology. It can be clear that textile intelligent manufacturing integrates digitalized, networked, and intelligent. It is mainly automated in production, intelligent control system, online monitoring information, and integrated with artificial intelligence, Internet +, Big Data, and other technologies to achieve further development of the textile industry.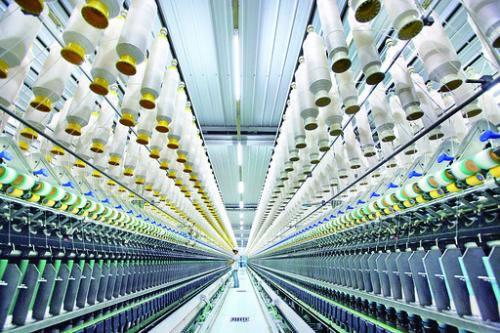 Full automation of production process, intelligent control system, and online monitoring informatization are the reflection of intelligent production line of textile machinery, and it is also the application of industrial touch control and display equipment.
Touch Think products have many applications in the textile fields, for example, 2nd-GEN embedded industrial all-in-one panel PC, it can be used as the supporting control part for warehousing sorting, palletizing, and robot arm equipment, which can be equipped with professional robot arm control system; another product series, the vehicle-mounted Android all-in-one PC, can be applied to the textile workshop's material handling, AGV automatic vehicle; And for Touch Think's fifth-GEN industrial panel PCs, they're suitable applied to textile fiber measurement, integrated with artificial intelligence recognition technology, realizing rapid identification of textile quality. Besides, panel PCs also widely used in the textile field of an intelligent production line, SOP Kanban, MES production management, etc.
Textile testing solution
There is an important testing in the textile testing procedure, textile fiber testing, which is an important factor affecting the quality, level, and price of fabric. In the past, physical and chemical methods were mainly used in fiber testing, but the efficiency and accuracy of these two kinds of testing methods were much affected by the testing environment and human factors. Nowadays, the artificial intelligence recognition method is integrated to realize automated fiber image collection and adopt image processing and data analysis technology to measure fiber diameter and number, so as to determine various types of fiber and calculate its content.
Touch Think Industrial Panel PC
Touch Think has several series of industrial monitors and industrial panel PCs, which can be customized according to different application requirements.
In the textile industry, the friction of textile materials and fibers is easy to produce static electricity, which is bad for the textile industry. For Touch Think industrial panel PCs used in the textile testing equipment, the electrostatic discharge conforms to 4KV of port contact discharge and 8KV air discharge, supports upgradable 6KV for port contact discharge, and 16KV for air discharge.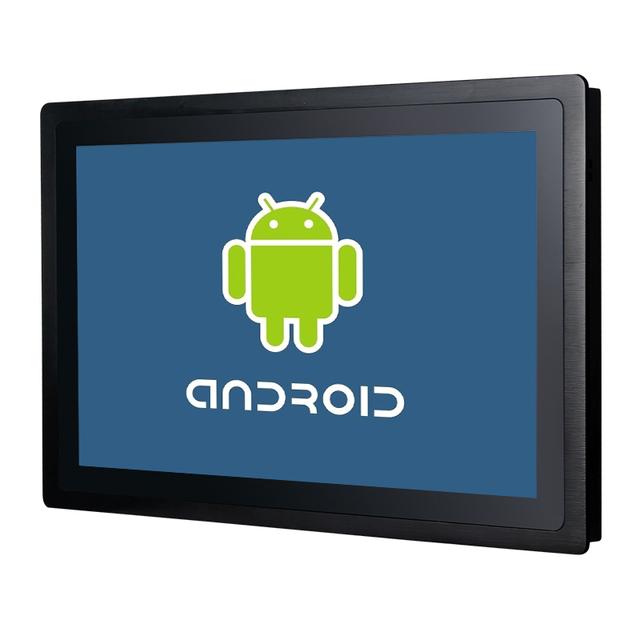 Touch Think panel PCs are designed & produced by rugged industrial housing, shockproof structure, to satisfy the vibrating environment in the textile process, protecting the fuselage while maintaining its normal operation.
Touch Think panel PC adopts a self-developed industrial-grade motherboard, offering low-power 24/7 long time uninterrupted operation, to meet the needs of long-term textile.
The system is stable and supports 99% of the industry software. Android system can provide an SDK kit and API interface to meet the needs of the software upgrades.
Support multi-functions, like plug-and-play, remote wake-up, automatic reset, in line with the development trend of industrial production automation integration, deal with the sudden situation caused by power failure.