Industrial touch screen monitors are designed and tested for harsher environments than typical "office" monitors, making them more rugged. They are designed to withstand prolonged shock and vibration, a wide temperature range, and water and dust resistance.
TOUCHTHINK's high brightness/sunlight readable displays are ideal for industrial automation, healthcare, finance/banking, education, gaming/entertainment, home automation, retail and transportation applications. All of our displays allow you to wear gloves and act as a touch screen, reducing the need for a keyboard and mouse for maximum freedom in designing your system.
The 3 common types of displays mentioned in this article are for your review.
1.LCD monitor
LCD is known as the "liquid crystal display" made of liquid crystal. It is the most used monitor in the world because it requires less space, consumes less power, and generates relatively less heat than older CRT monitors.
LCD monitors are thinner and lighter in size and weight than CRT monitors. As a result, it competes in the market with LEDs and OLEDs. Originally used in notebook computers, manufacturers of such displays also produced a range from 17 inches to 60 inches for desktop computers.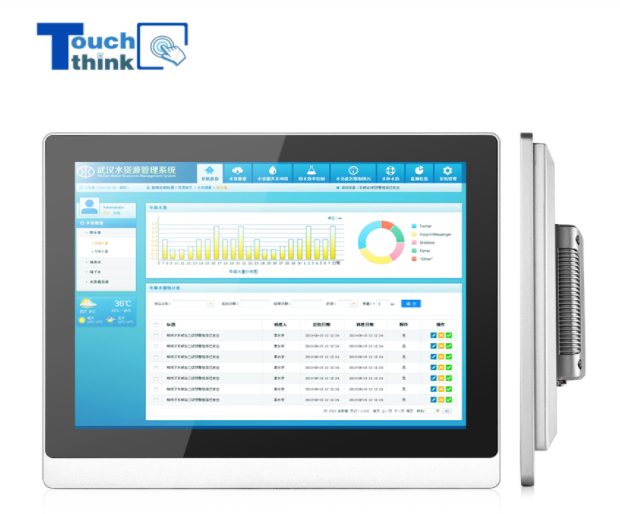 17 inch Industrial LCD Display For Transportation Fields
2. LED displays
LEDs, in their full form as "light emitting diodes", are the latest innovation on the market today to compete with LCD and plasma displays. These types of displays are slightly curved or flat panel displays that use light emitting diodes for backlighting on the screen rather than cold cathode fluorescent lamps (CCFLs) for backlighting.
LED displays are brighter than other displays at 4k resolution, so users can easily read or see during the day. The advantage of LEDs is that they produce images with higher contrast and vibrant colors and are processed without negatively impacting the environment. In addition, LEDs are more durable compared to LCD and CRT monitors.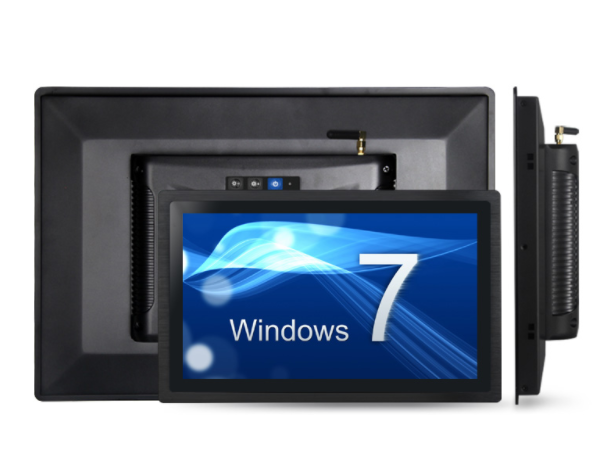 12.1-inch LED all in one touch panel PC
3. OLED Displays
OLED stands for "Organic Light Emitting Diode". As the name implies, it is made of organic materials (such as carbon, plastic, wood and polymers) and is used to convert electric current into light.
It is also the latest display technology used in TVs, computer screens, game consoles, PDAs and even the latest smartphone displays. It can be thinner or lighter than LCD and has a higher contrast ratio. OLED displays are considered to be the best display technology ever because of their wide viewing angles, image quality, excellent contrast levels, no ghosting, fast response, and perfect contrast and brightness.
Other disadvantages of current OLED monitors are their shorter life expectancy than LCD and LED, and the high prices currently available in the market.
Touchscreen Wall Mounted Monitor
Our industrial displays feature touchscreens made of durable aluminum alloy housings that are ideal for indoor or outdoor environments and provide an affordable option for industrial automation, commercial display terminal customers.
They support Windows, Android or Linux systems for a variety of end devices. The displays are available in a variety of mounting options: wall mount, desktop, VESA, folding, flush mount, and open frame. We have an independent R&D team and support OEM and ODM services. Please contact us for in-depth cooperation, we can make an industrial flat panel that meets your customized requirements.