Industrial touch screen monitors have cornered the technology market for decades and show no signs of slowing down when it comes to industrial computer monitors, multifunction devices and user-friendly interfaces. Touchscreen industrial displays are versatile and highly beneficial to a wide variety of business sectors.
Industrial monitor advantages
Cost-effective
There are several ways in which touchscreen industrial displays are more cost-effective than physical displays.
Less need for external parts means less money spent to replace or repair broken equipment
User-friendly interfaces speed up checkout times in stores and restaurants
More durable mainframes mean that devices are less likely to break down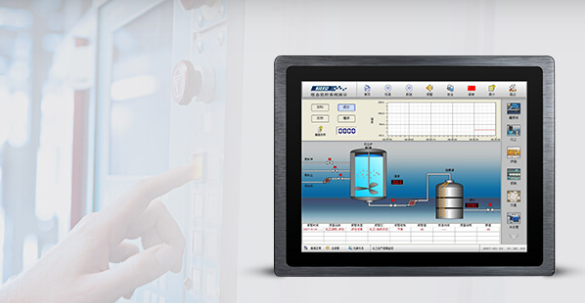 Industrial Touch Screen Monitor With 3mm Front Panel
Durability
Industrial touch screen displays feature multi-layer infrared lighting for improved visibility. They are also equipped with a rugged, restrictive glass enclosure to protect the internal mechanical layers of the device from rough handling, harsh weather conditions, liquid spills, heavy drops and strong vibrations.
System Reliability
Considering that industrial display monitors are often used in a variety of potentially physically hazardous environments, from buildings to war zones, it is important that they are always reliable and that the transmission of information from one device to another is completely accurate. In some cases, this can mean the difference between a successful and unsuccessful mission.
Lightweight technology
Lightweight and easy-to-use technology means that these devices can be easily transported from one location to another and held comfortably in people's hands. It's a perfect approach for couriers that offer POS payments at the door, restaurants that can bring POS systems to customers' tables, military situations where equipment needs to be mobilized, and a variety of industrial jobs.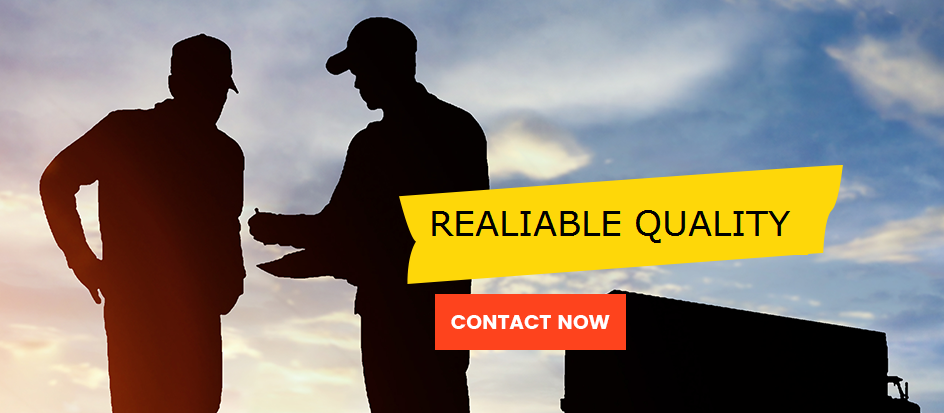 Low Power Use
No matter what industry you work in, one of the most important advantages of using high-tech touch screen displays is that they consume very little power, no matter how many applications are open and running at the same time, without affecting the highest performance levels. This means that these devices can last for a long time without the need for regular recharging.
Easy installation
Installing these devices is so easy that even the most technically challenged member of your staff can do it. Similar to office and personal home computers, portable industrial computer monitors don't take long to install and set up, which will save you a lot of time and money because you don't have to call a computer technician to you.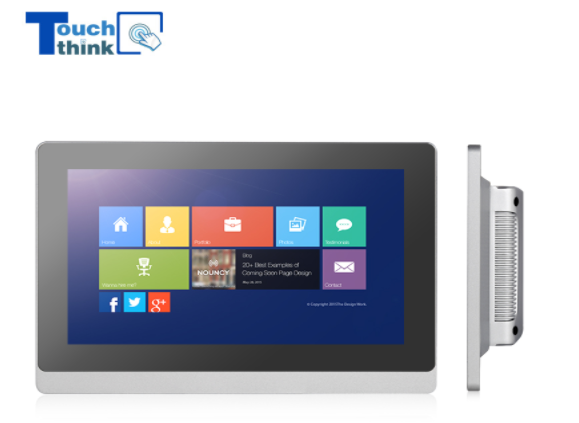 IPS Panel Mount Industrial Touch Screen LCD Monitors
Customizable Features
The biggest advantage is saved for last. Because versatile and flexible industrial display monitors need to meet different types of business needs, they also need to be highly customizable to meet the requirements of individual companies. Features include sunlight readability, weatherproof materials, user-friendly interfaces, dustproof, waterproof and anti-allergy displays, and anything else your business may need.
Customized for your business
TOUCHTHINK manufactures innovative and rugged displays for a variety of industries. Our products are fully customizable, waterproof, and sunlight readable. Contact us for a custom solution!