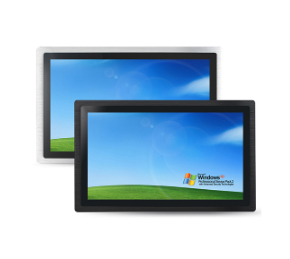 Industrial flat panel is composed of mainframe, display, power supply and other components. It is used in industrial machines. Therefore, besides correct operation, regular maintenance is needed. Then how to maintain the industrial all in one PC ?
1. Do not disassemble the hard disk at will, and avoid vibration and extrusion.
When moving the all in one panel PC, it is necessary to pack it in antistatic plastic bags or fix it with anti-shock and compression materials such as sponges. Try not to shut down the power when the hard disk is running. If the machine suddenly shuts down, the hard disk track will be damaged and the data will be lost. Don't touch the jumper on the hard disk at will. If it has energy saving function, It should be used reasonably to prolong the service life of hard disk in the operation system of industrial all-in-one panel PC. In addition, it is necessary to regularly check if the computer is invaded by the virus.
2. Dust-proof should be paid attention to in board
The board needs to be dust-proof; the pins should be intact; the board can not be distorted vertically, and the connectors on the outside jacks of the board can not be pulled out with points. Large area aluminium fin heat dissipation, low power consumption, low noise, ensure the wide applicability of the whole panel PC to the application environment; IP65 rated dust-proof and waterproof for front panel; Industrial LCD panel, to eliminate flicker, high quality in color, with multi-size range touch screen, to meet the needs of different users.
3. Internal Maintenance
Daily maintenance of industrial all-in-one panel PC should pay attention not to pull out the plugboard card when the bottom plate is electrified. When pulling out the plugboard card, don't exert too much. When cleaning the bottom plate with alcohol, attention should be paid to the all in one PC to prevent scratching the bottom plate by tools. Dust can not accumulate in the slot, otherwise it will lead to poor contact, or even short circuit. Whether or not the metal foot in the slot is bent or not will affect the operation of the board in the system, which will result in various phenomena such as startup without display on the monitor.
The above points are the brief maintenance suggestion of industrial flat panel PC. We should remember that hard disk can not be dismantled without authorization; avoid vibration during delivery; the board should be dust-proof; pay attention to its internal maintenance.