Here is Android All In One PC Manufacturer talking about the difference between industrial monitors and ordinary monitors.

Industrial Grade Monitor is industrial LCD monitors with a variety of display sizes, mounting methods, and more. Unlike ordinary LCD monitors, it can adapt to extreme environments. There may be some people who will confuse industrial monitors with ordinary monitors. Let's talk about the differences.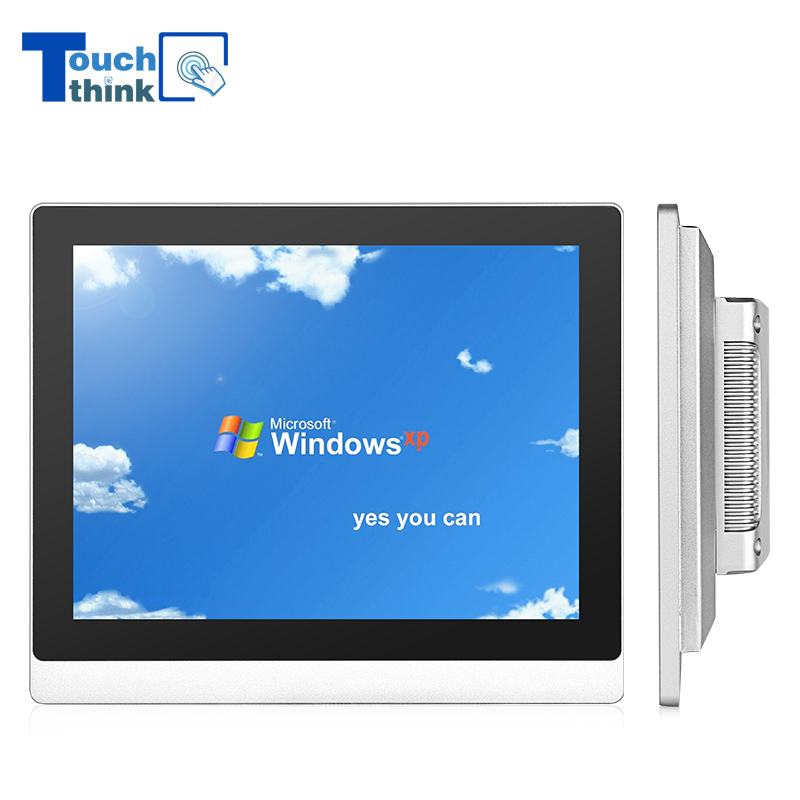 Industrial Grade Monitor
1. From the level of the LCD screen, the LCD monitor uses a civilian display, while the regular industrial monitor uses a high-brightness industrial grade A+ LCD screen. Its technical parameters are much higher than ordinary LCD monitors. Therefore, a good LCD monitor is more expensive than a liquid crystal display, and it will achieve a good image effect.
2. The drive scheme is not the same, that is, the display motherboard scheme is not the same, the LCD monitor usually does not exceed 8 hours, the use of the civilian-grade display motherboard, and the LCD monitor has to bear 24 hours a day. The workload, so a professional monitoring board must be used to ensure high brightness / contrast / sharpness, etc., thereby reducing the use of the screen. If the ordinary display is used for a long time, its brightness and contrast will drop rapidly, affecting its service life. This is why most LCD monitors can display images normally after the project has just been debugged, but some screens will appear dark after a continuous boot.
3. The viewing angle of the LCD monitor can reach 178 degrees, while the ordinary LCD display can only see a blank in the direction of 178 degrees. This is a very important criterion for identifying liquid crystal monitors and liquid crystal displays.
4. The formal LCD monitor and LCD monitor in the price is a certain gap, so there are many so-called low-cost LCD monitors on the market, in fact, are display modification. 19-inch LCD monitors below 1000, basically can be said that the display is replaced by a shell, and even the old screen may be used, please the engineering and sales dealers pay attention to distinguish.
5. The interface is richer than the display, because the input signal of the monitor is generally a camera, but it may be a matrix, a computer, etc., so the input interface of a general LCD monitor has DVI, VGA, HDMI, YPbPr, BNC, etc. To meet the needs of different occasions.
If you need any information about Industrial Display, welcome to contact us.