Whether you are using Industrial Displays in the automotive, healthcare, or retail industries, it is important to select the right individual display to meet your specific requirements. We look at the most important factors in selecting the right display, including quality, price, availability, and delivery time.

Touch screens have dominated the market for many years and it is due to improvements in communication links that this technology can be sourced directly. When selecting and purchasing your new monitor, it is important that it meets specific criteria such as price, quality, and durability - but do we have a comparison factor? Delivery times and continuity of supply are equally important when choosing the right monitor for you, and you must keep these in mind throughout the process.
A-grade quality
While most monitors will be manufactured using high-quality materials in a rigorous process to ensure customer satisfaction, not all monitors can be classified as "Class A" unless they meet certain quality standards. Any monitor that does not meet such standards is classified as a lower quality level and is usually sold at a lower price or auctioned off to local markets where they will be used as low-end unbranded consumer products. Such monitors can be classified as lower grade due to the number of dead or bright pixels, dry contact points, etc. So when buying a monitor, always remember that only the official Industrial Monitor Manufacturer can guarantee the source and quality.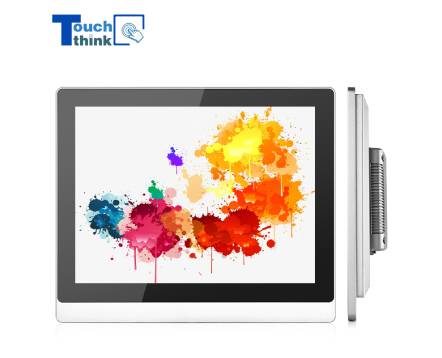 Industrial Touch Screen Displays
Price
You may think that buying through the gray market is a great way to save yourself money, but you often end up overlooking the true cost of ownership. Purchasing an industrial monitor from a reputable official distributor or reseller not only gives you complete peace of mind about the quality and support provided but also ensures that the best commercial pricing is achieved.

Continuity of Supply
When sourcing your displays, keep in mind that continuity of supply is a key factor, especially in the medical and military markets, because of the rigorous and time-consuming approval processes required. Major display manufacturers tend to supply only a small number of industrial panels through distribution, which means that it is in your best interest to purchase displays through a distribution partner rather than directly. Distribution partners will have communication links and access to roadmaps with manufacturers, as well as the ability to guide and manage the entire process from initial design to delivery.

Delivery Time
Manufacturers need to keep lead times as short as possible, which is why it's important to purchase monitors through a third-party supply partner that has the flexibility to hold inventory. That's why when buying a monitor, you should choose to purchase from a supplier with the financial capacity and flexibility to ensure short lead times and benefits for both the supplier and the customer.

When choosing the best monitor for you and which monitor supports a specific feature or requirement, you must consider factors such as price and quality, without forgetting the smaller details of the process such as continuity of supply and delivery time. Our company offers a wide range of monitors as well as Industrial Panel PCs, so feel free to contact us if you need anything!