TouchThink's industrial tablet PC uses a low-power central processor and features dustproof, shockproof, waterproof and multiple slots for easy expansion. With the more popular touch function, you can simplify your work and make it more convenient and user-friendly. We introduce you to the powerful features of industrial flat panel compared with ordinary home flat panel.

Standardization
Industrial tablet PC in the automation system and technical support of the excellent level of processing enterprises both production efficiency, or scale production has played an important role in promoting. It can also be used for on-site management of production equipment on site, and is an auxiliary tool for achieving standardization, standardization and informationization of enterprise equipment management processes.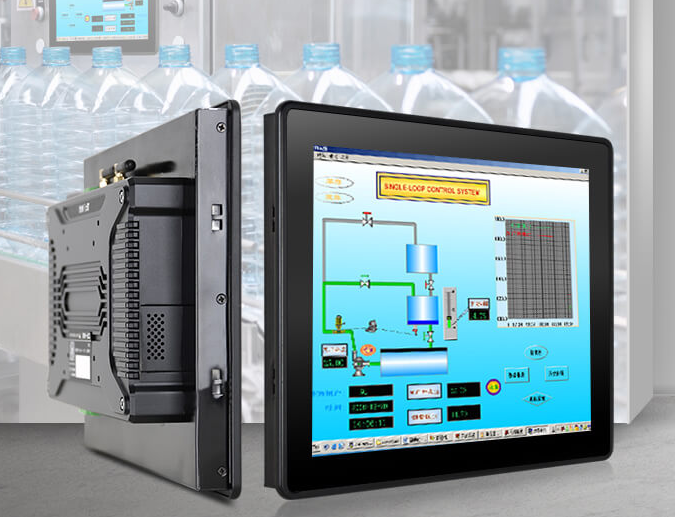 Stability
Industrial control motherboard from the design, materials and other aspects of performance are more outstanding, and its stability rate is relatively low, the accident rate is also relatively low, the relative stability is relatively high, the failure rate is also relatively low, in addition to industrial control motherboard is suitable for operation in the temperature range between -40 degrees to 90 degrees, the humidity ratio can also be between 0-95%, it has a strong control over its own radiation, very suitable for the state of metal dust normal operation.
Waterproof grade
Industrial flat panel applications have special characteristics, generally to achieve IP65 level of protection, the front panel with dustproof and waterproof structure, the back of the alloy. Due to the requirements of the protection level, in terms of heat dissipation to be used is a fanless cooling system. So the internal aluminum fins should be used in a large area. The industrial tablet PC is also thicker and heavier than ordinary tablet PC.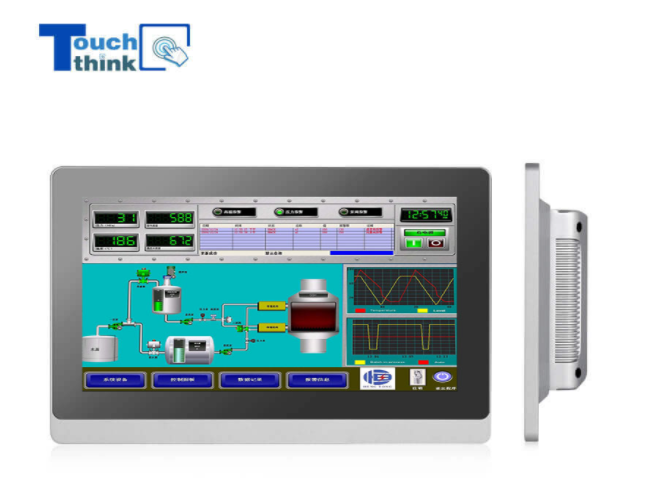 True Flat Capacitive Touch Screen Industrial LCD Monitor
Customizable
The industrial panel PC can be customized according to the customer's requirements. So the industrial panel PC has multiple functions and the ultimate function is on the customer's application.
The USB port of industrial tablet PC is multi-functional and fast. , the industrial panel PC has many network ports and can accept Gigabit Ethernet access. Industrial panel PC can also add board module function and WIFI and 4G module function, etc.
Applicable places
The performance of the industrial panel PC is mainly in the complex industrial site, the industrial panel PC application stability. This performance stability of industrial tablet PC is mainly due to its special design structure of the carrier - the industrial motherboard, industrial tablet PC industrial control motherboard is mainly applicable to design, industrial and other project-based occasions. Therefore, most engineering projects with industrial panel PCs are using industrial control motherboard, the use of industrial control motherboard can improve efficiency, reduce the number of times and costs of manual maintenance to reduce its cost of use.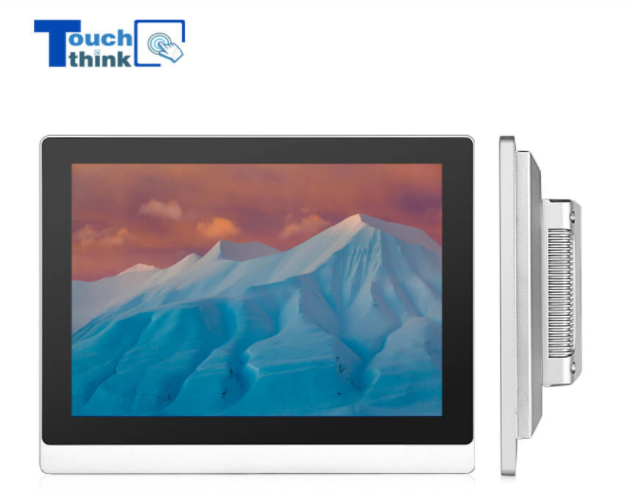 Industrial Small Touch Screen Monitor For PC
Due to the continuous development of technology, now the industrial panel computer computing speed is getting faster and faster, the application of industrial panel computer in various industries has been widely concerned and further deepened to meet the industrial automation industry to simplify the operational needs. TOUCHTHINK tablet PC and industrial monitor has a variety of functions, you are welcome to send us an email, or visit our website for more parameters and service Details.