The use of electric vehicles reduces greenhouse gases and helps us reach our climate goals.
The ease of charging drives the popularity of EVs. EV charging display solutions for the charging piles make consumer experiences easy charging and simple billing.
As one of the most important supporting facilities in the EV charging system, the charging piles can be seen everywhere in our lives. As a kind of smart charging device, the charging pile is equipped with a touch display device to meet human-computer interaction and fulfill the needs of self-service charging, which is its main function.
An intuitive user interface installed on the charge piles can display clear account and charging information, helping users easy to understand and use.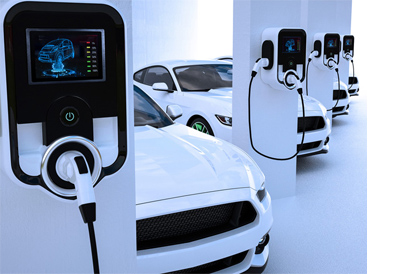 Offer consumers a simple, intuitive experience
A stable charging pile not only requires a stable power supply but also requires the touch display device to be able to run stably for a long time. However, extremes of light or temperature, dust or rain, electromagnetic interference, and voltage changes will all affect the use of touch display devices. This puts forward more stringent requirements on the quality of touch display devices.
The structure of the charging pile requires that the installation method of the touch display device can only be embedded. Touch Think's 2nd-GEN industrial display and open frame monitors series are suitable for embedding into charging piles, they can fit perfectly with the surface of the charging pile, presenting a dustproof and waterproof, beautiful, and elegant appearance.
Except for displaying data and information, the industrial monitors on the charging piles can support remotely maintaining and upgrading software and applications, combined with an industrial box PC, and together finish data handling and transfer.
Take our embedded Android panel PC as an example, it has the following features
Aluminum alloy casing, the front aluminum alloy panel is designed with very fit to the surface of the equipment, and the rear cover is made of aluminum alloy with cooling holes. The whole monitor is light in weight and low in power. It is designed both for industrial and commercial environments and offers 24/7 long-term stable work in harsh environments. In terms of the materials of the monitor, more attention is paid to the reliability, environmental adaptability, portability, high performance, installation convenience, scalability, and other functions.
Our industrial monitors are featuring IP65, support custom high brightness, anti-glare, and anti-UV screens, and can withdraw high vibration and extremes temperature.
Besides, we offer a variety of customizing options for these industrial displays. Including display size, logo, colors, mounting, operating system, and more to your specific requirements.
The charging pile meets the needs of intelligent human-computer interaction through touch devices. The touchscreen touch display device support functional modules such as voice prompt, card scanning, receipt printing, QR code scanning, infrared sensor, camera, etc., which can well complete human-computer interaction.
During the use of the charging pile, voltage instability and electromagnetic interference may be encountered, which may cause an impact on the touch display device.
The motherboard developed by Touch Think has the highlights of wide voltage and anti-electromagnetic interference and has excellent anti-overcurrent and anti-surge effects. Even if the voltage rises to 280V instantaneously, the device can still run stably.
Our rugged, industry-grade touchscreen displays offer proven performance from a wide range of harsh industrial applications.
EV charging display & computing solution is an important area of focus for Touch Think, Our industrial displays and industrial panel PCs have been installed in many EV charging stations around the world, to provide reliable and sustainable touch display & computing solutions for the Energy sector.
Come to us for advice on the display solution that gives you reliable performance for your specific operational needs.