Since the outbreak of the COVID-19 epidemic, the development has gone through several stages. From the outbreak, lockdown, home quarantine, to the gradual resumption of work and classes. While in many other countries, the situation is still severe, especially, with the rise of the number of asymptomatic infections, many countries still keep the emergency health and epidemic prevention measures.
Based on the implementation and strict control of effective prevention and control measures such as home quarantine, temperature measurement and nucleic acid detection for key personnel, the domestic epidemic has been effectively controlled, Wuhan has been opened, and the number of confirmed infection cases in most provinces in China is basically zero-number.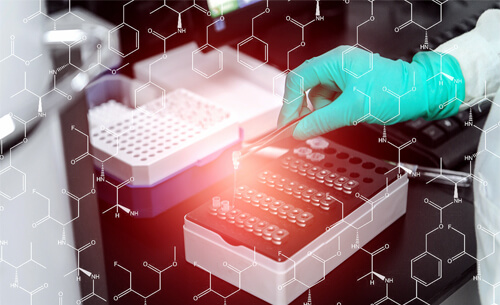 China expands the scope of nucleic acid detection
According to the present situation at home and abroad, nucleic acid detection is still an important means for epidemic prevention and control. Many provinces and cities are active to take large-scale nucleic acid and antibody detection to deal with the import and asymptomatic infection case.
It can be predicted that the demand for nucleic acid detection at home and abroad is still huge.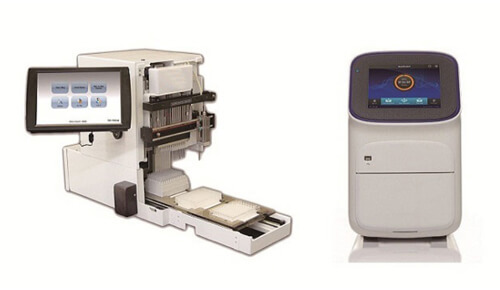 So, in view of the huge demand for nucleic acid detection and its high risk of cross-infection, how to solve it? In addition, the disadvantages of traditional detection methods, such as long experimental period, cumbersome operation, and high cost, are far from meeting the huge demand for epidemic emergency detection. Therefore, the market demand for full-automatic nucleic acid detection and analysis system has increased significantly.
Touch Think industrial Android tablet PC used in the intelligent automatic nucleic acid detection system
In the full-automatic nucleic acid analysis system, as the main equipment for data display, collection, and analysis of the whole system, touch control, and display equipment is equivalent to the "brain" of the analysis system. Based on years of industry experience, Touch Think takes a recent application of a full-automatic nucleic acid detection and analysis system as an example, let's take a look at the requirements of touch display devices in the application of nucleic acid detection!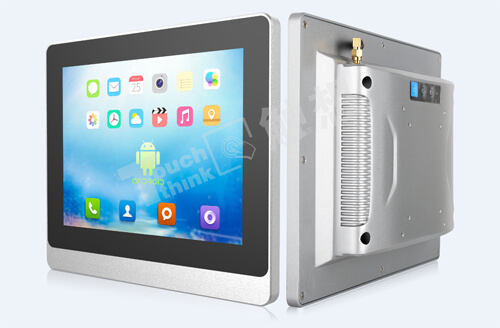 1) Application products: Touch Think 10.1-inch 4th-GEN industrial Android tablet PC
2) Product application requirements:
1.Built-in Android operating system, supporting multiple versions for operation selection.
2. The thickness of the front panel is 3mm / 10 mm for optional. The embedded installation is more suitable for the equipment in this application, and the appearance is more elegant and beautiful.
3. This Android tablet PC has passed the controllable constant humidity and constant temperature test, the front panel is IP65-rating dust-proof and water-proof, which is suitable for the frequent use of disinfectant water.
4. The shell is made of aluminum alloy, with higher quality, better heat dissipation, explosion-proof, and corrosion resistance performance.
5. It supports a variety of Network connection modes, including Ethernet / WiFi / 3G / 4G and so on, which can realize real-time data fast acquisition and fast response without jamming.
6. Provide SDK software development kit to support users' secondary software development requirements. Touch Think has its own technical team to solve software compatibility, basic software configuration, and other issues.
7. The standard configuration adopts the Allwinner A64 Cortex-A53 quad-core 64-bit CPU, with the main frequency up to 1.5GHz. Self-developed reliable industrial-grade board with more stable functions and higher cost performance. It is the biggest guarantee for the long-term stable operation of the detection equipment.
8. This Android all-in-one tablet PC adopts to the multi-touch capacitive touch screen mode, its anti-interference performance up to the EMC / EMI use standards, little impact by strong electromagnetic interference brings sensitive touch experience for users.
9. Support HDMI 4K screen, with its narrow frame design, offering a full viewing angle experience, and the detection screen display more clearly.
10.Support OEM / ODM customized service, support built-in other functional modules, to expand user's more functional requirements.
11. The interface function is compatible with industrial standards, and also offers customized I/O interface items according to special scenarios.