A self-service digital photo booth generally includes a touch screen, monitor, computer, audio equipment, power supply equipment, and touch control cabinet, as well as power input equipment and various network interfaces.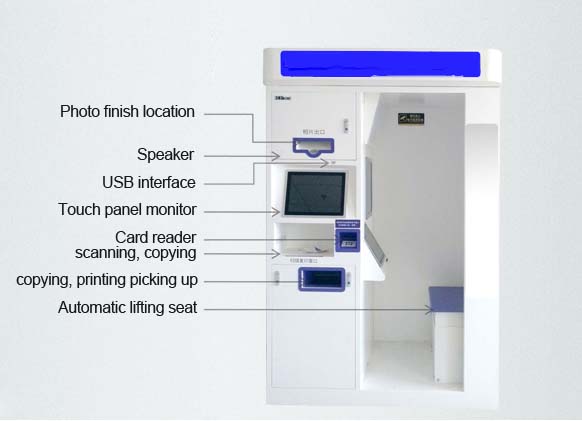 The operation of the self-service digital photo booth is simple. Applicants only need to aim at the frame on the mirror screen just like looking in the mirror. Through the text and voice prompts on the screen, they can complete the shooting by themselves. It is simple and easy to understand. The whole photo-taking process only takes about one minute. At present, there is terminal equipment of self-service photocopying machine on the market, they are gradually applied to schools, high-speed railway stations, Civil Affairs Bureau, airports, shopping malls, and hospitals.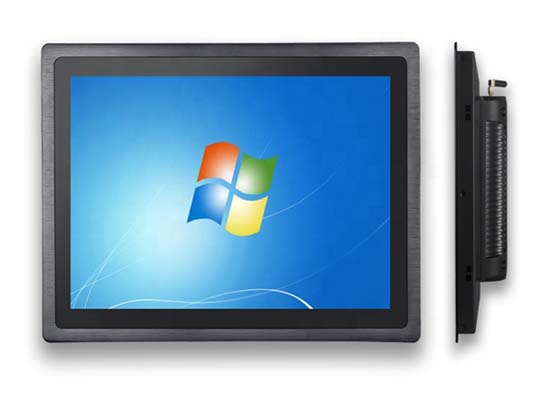 Industrial Touch Screen Panel PC
Touch Think industrial touch panel PCs are suitable for embedding into the photo booths to realize the touch control and display functions, they have the following features.
• Multi-display sizes for option: 10.1" to 21.5" for a variety of digital photo Booths.
• Support multi-functional modules for information collection and verification, such as livingness tracking, sensors, AI detection, signal control module, support RS232 data communication, etc.
• Support external high-definition camera connection.
• Support capacitive, resistive touch modes.
• Support Windows, Android, or Linux.
• 24/7 long-time high load running.
Self-service Digital Photo Booth is a kind of multifunctional self-service equipment, which has automatic lighting control, automatic portrait positioning, automatic photo processing, automatic auxiliary prompt system, and an automatic lifting chair, etc. What the applicant only needs to do is take photos according to the prompt.