As the basis for the development of most industries, heavy industry plays an important role in the economy and development. After more than 200 years of extensive and high-energy consumption development, modern heavy industry has also moved towards intensification and automation, fine production, and efficient development.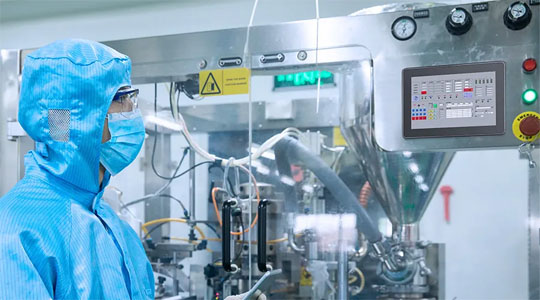 At present, integrating touch display equipment with industrial Internet, and enabling heavy industry applications is the development trend of heavy industry.
In 2020, Touch Think has launched its 5th-GEN series of products, positioning the use scene of heavy-duty industry, covering many fields such as steel, chemical industry, coal, metallurgy, energy, marine, automation, and precision manufacturing, strengthening and upgrading the anti-resistance of many factors affecting the application of touch display equipment, such as strong dust, strong electromagnetism, unstable voltage, large temperature difference, humidity, electrostatic interference and so on.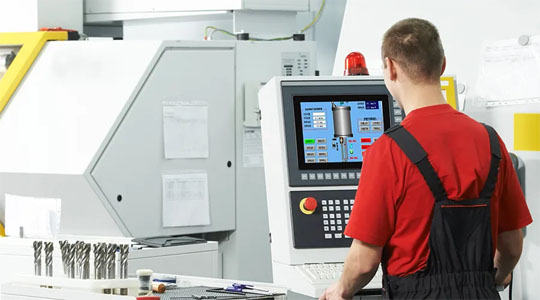 Scenes extended from heavy-duty industry, such as intelligent production line, industrial vision, CNC machine tools, laser machinery, power cabinet, military heavy industry, industrial electrical, aviation testing, marine, intelligent security, smart medical, smart logistics & warehouse and other industry supporting equipment fields, Touch Think 5th-GEN industrial all-in-one panel PC has significant scene application and competitive advantages.
Touch Think 5th-GEN panel PCs are widely used in display management and automation equipment control scenarios, meets the needs of multiple manufacturing management software such as MES \ ERP \ PLM \ SCM in the industry.

In terms of product design, the Touch Think 5th-GEN industrial panel PCs have the following features.
• Adopt military-grade aluminum alloy integrated die-casting, strong shock resistance prevention structure.
• With large-area aluminum fins, high efficient heat dissipation.
• The front panel is IP65-rated dust-proof and waterproof protection.
• Reaching the EMI / EMC level anti-interference standard.
• Performance upgraded greatly compared Touch Think's previous products, these 5th-GEN series offer excellent performance in digital processing and industrial control.
• Support 7x24 hours of uninterrupted operation.
• Equipped with power failure protection, and reset function, to avoid damage caused by emergencies in the process of operation.
The biggest difference between the 5th-GEN industrial panel PCS and other series products is the port design.
In terms of port design, aviation interfaces shall be adopted for heavy-duty industrial environments, which have the features of firmness and durability such as anti-falling off, anti-rust, anti-poor-contact, etc. And the Phoenix terminal interfaces are added on this series of products, offering fast wiring and compatible with many mainstream brands of DCS \ PLC control systems at home and abroad, which helps users simplify the wiring of external equipment and system mainboards of touch all-in-one PC, signal input and output, power distribution and other problems.
What's more, the Touch Think 5th-GEN industrial panel PCs also reserves Network ports and HD expansion interfaces, which helps quickly realize the setting of dual Network port / HD interface, besides, we provide I/O ports customization service, so as to help users solve the needs of multiple interfaces or the use of external equipment.
Touch Think 5th-GEN series products were launched according to the changes in market demand. It supports upgrade the configuration and according to the demands of customers, fully consider the reality of application scenarios in terms of protection and stability, improve functional applications and product details, support full customization, and meet the use requirements in heavy-duty industry scenarios to the greatest extent.