The wave of digital transformation and the industrial Internet of Things (IoT) brought by Industry 4.0 has spawned a large number of intelligent and automated innovative application scenarios. Massive connectivity, high-speed transmission, and data security have become the necessary conditions for enabling industrial intelligent manufacturing. Thanks to decades of solutions accumulation and technological innovation in the field of industrial automation, Touch Think recently launched a new 5th-GEN industrial computer, adhering to the product concept of "make manufacturing more intelligent", and continuing to provide high-quality products and services for the industry.
The core advantage of Touch Think's new industrial computer is its mini size and powerful performance.
This new industrial computer is designed with exquisite appearance, it has a super-mini and slim body with powerful performance, and presents high-efficiency heat-dissipation performance, integrates abundant I/O ports to achieve massive connection with Peripherals.
In terms of configuration, this 5th-GEN industrial computer adopts an eight-core 64-Bit high-performance CPU, supports 5G high-speed transmission, has stronger computing power, stable operation, and fully guarantees data security.
This new Touch Think industrial computer has its own aesthetic style in design. It is made of an all-aluminum alloy shell structure, is sturdy and durable, has efficient heat dissipation performance, and calmly copes with the harsh industrial use environment. Its compact body, is extremely thin and easy to install, leaving more space for industrial intelligent manufacturing.
This new industrial PC offers two main board architectures for optional, model TPCWIPC-500 with X86 architecture and model TPCIOT-500 is Android OS with ARM architecture.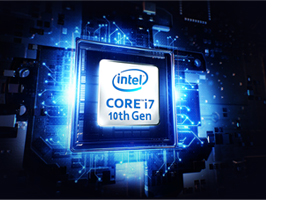 TPCWIPC-500 supports Celeron J4125, quad-core CPU or Core i3/i5/i7 series processor, with a maximum operating memory of 16GB, supporting 1 * SATA3.0 + 1 * mSATA + 1 * M.2 storage, no pressure during full-load operation.
There are quite a variety of systems for choosing from, including Windows 7/8/10/11 and Ubuntu systems, which have strong security and stability and provide a stable and reliable operating environment for terminal customers.
The TPCWIPC-500 series also performs well in data transmission, equipped with dual LAN Gigabit adaptive Ethernet ports, dual-band WiFi, and Bluetooth 4.0, which makes the transmission faster and more stable.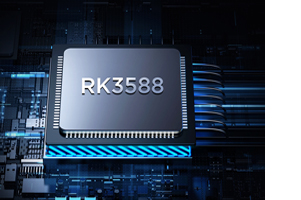 For the TPCIOT-500 series, users can select the main boards with different configurations of RK3288, RK3399, and CX-3588 according to the actual application requirements. The highly configured CX3588 motherboard is equipped with an eight-core 64-Bit 2.4GHz high-performance CPU, which has improved four times in terms of performance.
The Android industrial computer TPCIOT-500 series supports 8K video encoding and decoding, with strong AI computing power, and can efficiently and accurately complete massive operation instructions. It supports Android 12 and Linux systems with strong compatibility and open-source properties.
In terms of Network, TPCIOT-500 has dual Gigabit adaptive network ports, and supports WiFi 6, Bluetooth 5.0, and 4G/5G network, making your every step faster than others! TPCIOT-500 integrates rich expansion interfaces, supports USB3.0, HDMI2.1, etc., can connect multiple peripheral devices at the same time, maximize the requirements of various high-speed transmission applications on the site, and support the expansion of higher performance in the future.
The whole series of Touch Think products feature high performance, high protection, and high practicability. The new 5th-GEN industrial computer continued rugged and sturdy features, including EMI/EMC level strong anti-interference ability, ESD standard anti-static ability, wide temperature operation (-10 ℃ ~ +60 ℃), wide voltage operation (12V ~ 36V), high strength protection ability of impact and corrosion resistance, etc., to ensure its continuous and efficient operation for 7 * 24 hours.

In recent years, due to the continuous improvement of product performance requirements in some commercial environments, and the upgrading and evolution of industrial products towards intelligence and "small and sophisticated", although industrial control products are still specialized in industrial environments, the boundaries between industrial and commercial use have gradually blurred.
At the beginning of its design, Touch Think products are innovative and forward-looking. In addition to achieving efficient adaptation and application in industrial control, military industry, communications, power, network, and other intelligent automation fields, reducing operation and maintenance costs, and improving production efficiency, the new industrial computer can also be applied in transportation, retail, intelligent service terminals, and other commercial fields to achieve extensive application.