With the abundance of material conditions, people pay more and more attention to the living environment. Environmental protection, as an important way to maintain the human living environment, is the common goal of all countries for a long time. In recent years, the construction of ecological civilization has been an important work direction in China. How to make full use of the Big Data of ecological environment, promote the network sharing of national ecological environment monitoring data, realize the scientific comprehensive decision-making, accurate environmental supervision, and convenient public service have become the current domestic environmental protection measures.
Based on the main characteristics of Big Data, such as large capacity, variety of types, fast access, and high application value, collecting and storing ecological environment Big Data for efficient analysis and reuse is an effective way of environmental protection and ecological construction.
Ecological Big Data includes Big Data of environmental protection departments, such as air quality monitoring data, pollution source monitoring data, environmental supervision business data, etc., and Big Data of water conservancy, land and meteorology, and other relevant departments, as well as Big Data of Internet, such as detection data of environmental key sensor equipment, carried on mobile terminals, and statistical analysis data of search engines on environmental-related sensitive words, etc.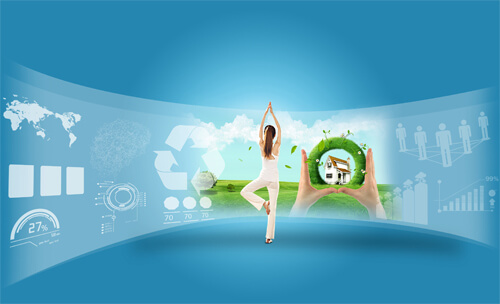 Touch Think industrial Android all in one tablet PC promotes the dynamic monitoring of environmental protection
Under the market demand for ecological and environmental protection construction, more and more intelligent hardware devices are applied in the environmental protection monitoring system. As the professional touch display device manufacturer, Touch Think not only specializes in the field of industrial-grade intelligent automation control and display products but also actively expands more application fields and reaps many successful cases.
In terms of ecological and environmental protection, Touch Think also has practical application experience. Take the application of its upgraded 2nd-GEN Android all-in-one tablet PC in environmental dynamic control equipment as an example, let's see what users have requirements for the intelligent touch display equipment in terms of environmental protection applications.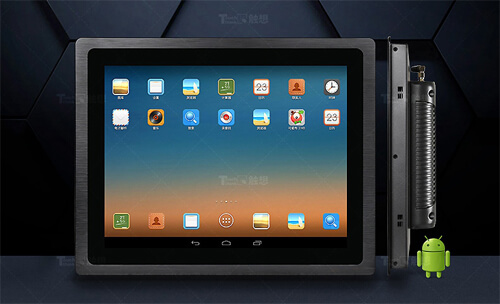 Product features:
·Built in Android system, simplified operation interface, real-time display, eye-catching and intuitive, simple operation.
·This series of all-in-one tablet PC has 7~21.5-inch. In this case, the user chooses 12-inch all-in-one industrial tablet PC with Android OS.
·Support I/O port expansion, and the DC port adopts the anti-falling design, which meets the requirements of external equipment with more durable performance.
·In this case, the resolution of the industrial Android tablet PC is 1024*768, it also supports the resolution upgrade according to the users' requirements.
·In terms of CPU configuration, the customers have chosen the RK3288 industrial-grade motherboard, which is independently developed by Touch Think, with standard operating memory and storage memory is 2G + 8G respectively, equipped with quad-core CPU, and the peak frequency up to 1.5GHz, which meets the general configuration requirements of environmental protection monitoring equipment, but if you would like higher configuration, we have other upgraded alternative.
·Support the whole Network mode (Ethernet card / WiFi / 3G / 4G, etc.), ensure the real-time upload of monitoring data to the Cloud space and local storage, and support data export, which is conducive to later data collation and analysis, but also greatly guarantees the data security.
·Based on the open-source features of the Android system, Touch Think Android tablet PC provides an SDK software development kit to customers, for supporting the secondary application development. Besides, the tablet supports the access control system, source interlocking system, realizes interlocking, linkage monitoring, remote control, etc.
·The Android tablet PC adopts a multi-touch capacitive screen monitor, offering a sensitive intelligent experience.
· OEM / ODM customization service is available for all series of Touch Think products, which can meet the application needs of users in multiple scenarios and special scenarios.
·The thickness of the front panel is only 3mm, which can be fitted and installed in the environmental protection management and control equipment with full-closed. The waterproof strip is embedded in the front panel. IP65-rated dust-proof and waterproof front panel is suitable for indoor and some outdoor applications.