The continuous development and progress of Internet technology has led to the rapid development of many ancillary industries, software development is one of them. In the huge market demand, many software project developers gain considerable benefits in this wave of software development trends. Software development, as a system engineering including requirement capture, requirement analysis, design, implementation, and test, is divided into system software and application software. The general process includes: the function of design software and the algorithm and method of implementation, the overall structure design and module design of software, programming and debugging, program joint debugging and testing, and the preparation and submission of programs.
In short, the process of software development includes six parts: planning, analysis, design, coding, testing, and maintenance.
At the same time, in the process of software development, it needs many tools to assist, such as design tools, to create and check software design, due to the diversity of software design methods; and software testing tools, including test generator, test execution framework, test evaluation tools, test management tools, and performance analysis tools.
In the application of software development scenario, as an important auxiliary equipment, the computer or all-in-one PC needs to be applied in the early stage of conception, coding, testing, etc., coupled with the high requirements of performance configuration, which makes some software development project providers gradually focus on the industrial-grade touch all-in-one computer. On the contrary, the powerful system compatibility, high performance, high stability, and customizable configuration services based on the industrial touch all-in-one PC also attract more and more attention to software development projects.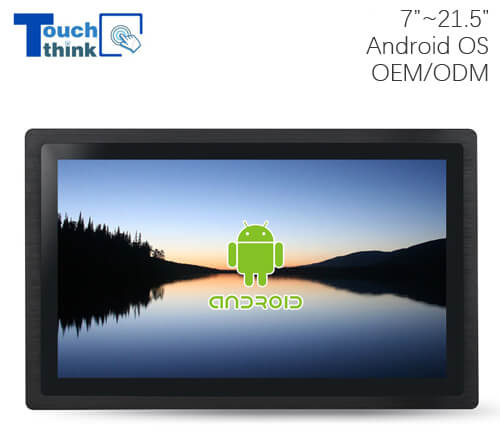 As a professional touch display equipment manufacturer, Touch Think supplies a serials of industrial all-in-one tablet PC/computers, these products have been deeply involved in industrial intelligent automation fields for many years, and the product quality and performance have been recognized and trusted by many users. In the aspect of software development and application, based on the experience summary of Touch Think and the open-source and tamperability of the Android system, most users prefer to choose the industrial Android computer to meet their own scenario using needs.
Take an application case of Touch Think as an example. In this case, our client selects the 10.1 inch 2nd-GEN industrial Android all-in-one PC, used for the traceability barcode for the agricultural field. The product needs to meet the user's specific software use requirements. At the same time, there are special service requirements for the external connection to a scanning gun. Therefore, the solution proposed by Touch Think is to adopt the 10.1 inch 2nd-GEN industrial Android all-in-one PC.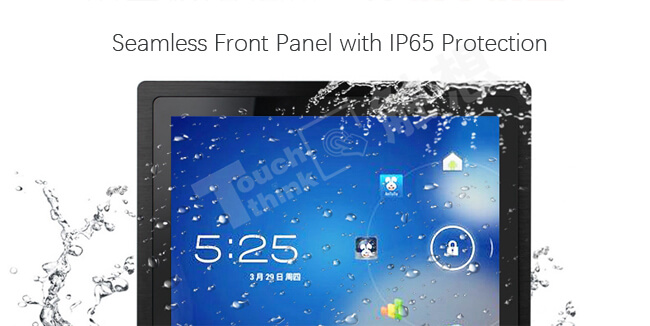 This industrial Android all-in-one PC adopts aluminum drawing process design, with Arc shell design for side plate, higher texture and stronger anti-corrosion performance; fully enclosed fan-free design, mute operation; at the same time, the front bezel is only 3mm for thickness, and the slim body is suitable for more embedded applications; industrial-grade IP65 dust-proof and waterproof for the front panel, effectively protecting internal components from external damage, which prolong the service life of the tablet PC to a certain extent.
In terms of interface settings, it has multiple functions and supports COM, HDMI, WiFi, DC, and other ports. The DC interface adopts the aviation anti-shedding design, which is more durable. At the same time, it can also be customized according to the special needs of users. For example, in the above case, the customer needs to connect the scanning gun. If the standard configuration is not enough, we can provide customization service, re-design the interface to meet the requirements.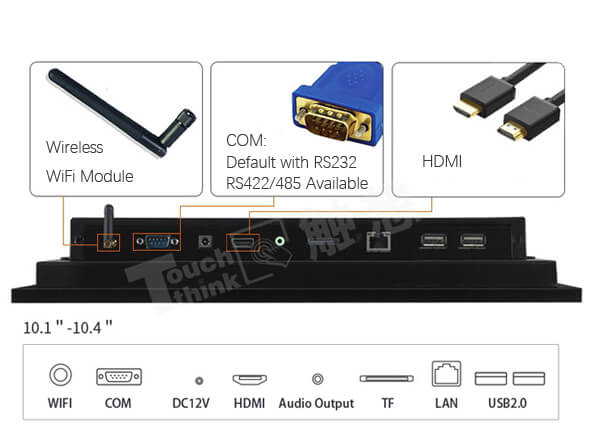 In terms of configuration, Touch Think industrial Android all-in-one PC adopts an independent self-developed industrial mainboard. The standard configuration of the tablet PC is A64 Cortex-A53 quad-core 64-Bit CPU, with the main frequency of 1.5GHz. All internal components and parts are from international famous brands. The protection effect level of explosion-proof, flame-proof, vibration proof, surge proof, and voltage proof is higher, and the stable performance ensures the tablet PC to run without fault for 7*24Hrs.
At the same time, built-in Android 6.0 operating system, based on the open-source and tamperability of the Android system, industrial Android all-in-one tablet PC has stronger software compatibility. Touch think provides an SDK software development package based on its own research and development technology capabilities for customers to carry out secondary software development to meet the requirements of software development project providers for equipment compatibility.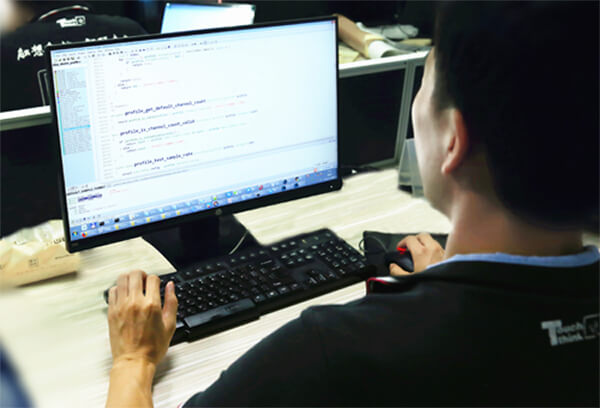 In addition, it is one of the most significant market advantages of industrial touch AIO(All-in-one) PC manufacturers to meet the needs of diversified scenarios of users and support ODM / OEM customized services. In this way, Touch Think industrial touch panel PCs not only are widely used in industrial automation, but also support a lot of application scenarios such as artificial intelligence, Internet of Things, intelligent medical treatment, intelligent conference room, intelligent city service, industrial & service Robots, rail transit system, environmental protection, oil well automation management, etc.