Data from the National Bureau of Statistics shows that in 2020, China's total cargo transportation volume will be 46.3 billion tons and cargo transportation turnover will be 19.66 trillion ton-kilometers, of which road transportation volume accounts for 73.9% of the total social freight volume, which also means that intelligent driverless trucks have a broad space for development.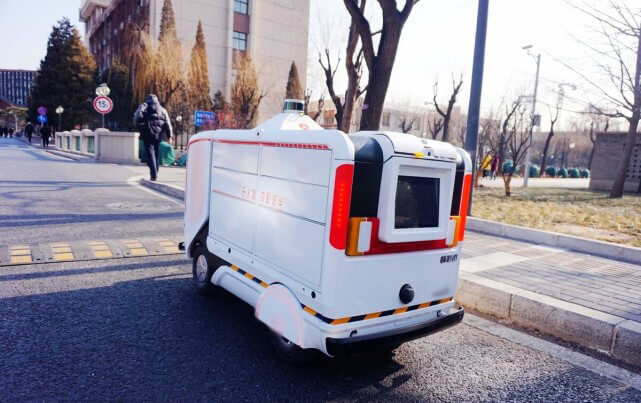 Especially in the past two years, intelligent testing equipment has become one of the main means of epidemic prevention. Unmanned delivery trucks not only serve as cargo delivery vehicles, but also provide body temperature measurement functions in small communities, airports, stations and other places. This is important in some immigration checkpoints and small-scale COVID-19 outbreak areas. Traditional handheld temperature guns require a lot of manpower, and the accuracy and efficiency of detection is difficult to control. At this point, many intelligent detection devices are introduced into these application sites.
Take the L4 high-level driverless delivery vehicle as an example, it needs to use a computer system for the overall coordination and command of each functional module in a high-speed, high-capacity, low-latency network environment, perceive the surrounding environment through LIDAR, high-definition camera or advanced vision sensing technology, thus realizing path self-planning and automatic obstacle avoidance, equipped with intelligent hardware such as voice recognition module and embedded industrial tablet PC, and also supporting Human-computer interaction. Users only need to place an order online, and the delivery person will deliver the goods to the site via driverless delivery vehicle after completing order picking, and users can enter the verification code to complete the self-pickup of goods, which is convenient and fast.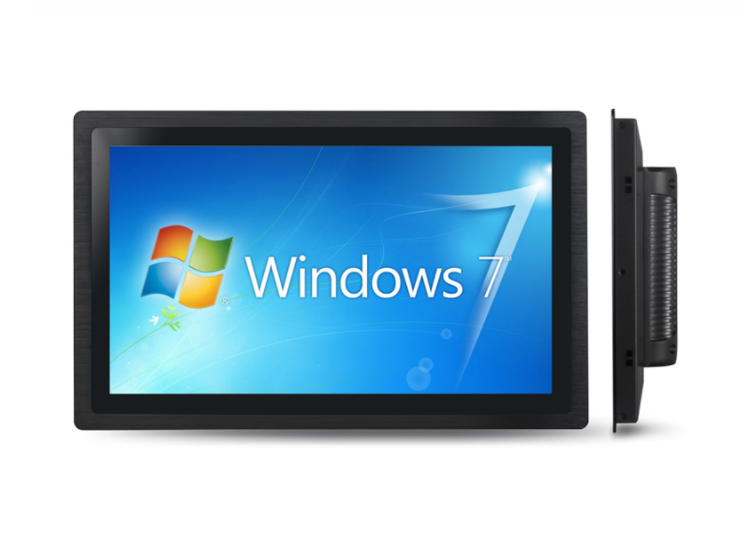 Today, domestic unmanned delivery services have been successively in Beijing, Shanghai and Shenzhen and other regions to achieve the trial landing, the future development trend has become. TouchThink 15.6-inch industrial touch screen display embedded in the delivery robot, has been successfully practiced. The touch screen display has the following characteristics.
1. The panel is IP65 dust and water resistant.
2. The front panel of the display is only 3mm, perfectly embedded in the unmanned delivery robot, highly seamless and visually more beautiful.
3. The display is made of aluminum alloy and the front panel is brushed, with a more high-end texture, which fits the user's product positioning.
4、Since unmanned delivery trucks are mostly used outdoors, this display provides 800nits of brightness. It can be clearly displayed under outdoor sunlight, which is convenient for the monitor to observe the pedestrian temperature data as a temperature measurement robot.
5. For the interface, it adopts aviation standard design, which is durable for long outdoor use.
6. The industrial-grade monitor provides a number of customization services such as size, screen performance, and usage environment.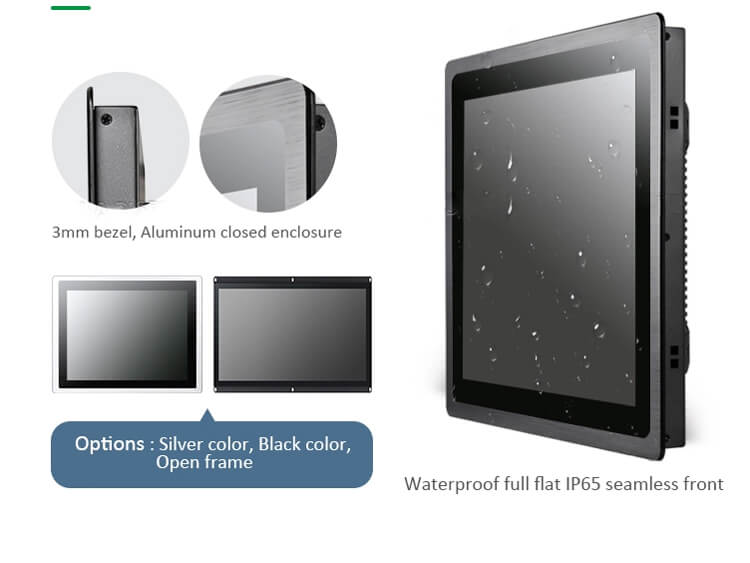 The unmanned delivery vehicle developed for contactless delivery and distribution does not emit any exhaust gas and moves quietly. These two advantages allow both driving in restricted urban traffic and delivering at night in residential areas without causing noise pollution. We believe it will have more applications in the future. Please contact TOUCHTHINK to get your solutions, we offer customized products and service, welcome your enquiry.