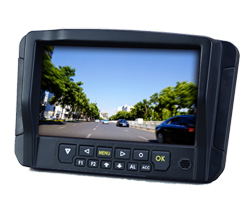 Product Name: Touch Think 10.1-inch industrial Monitor
Product characteristics
1. Embedded installation design, equipped in automobile dashboard, beautiful appearance and excellent display effect.
2. Input P-system and N-system video signals, internal automatic recognition and conversion.
3. Three analog video signals and one backward-looking analog video signal can be input at the same time.
4. The reversing signal is automatically detected and switched to the rearview lens.
5.10.1 inch screen supports multi-image display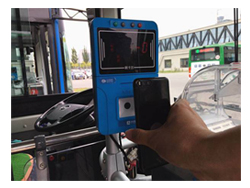 Product Name: Touch Think 11.6-inch industrial Monitor

Product characteristics
1. VESA installation design.
2. Built-in camera,
3. Support RFID, IC card module.
4. QR-code fast recognition payment system
5. Appearance customization
As an important part of urban transportation, urban public transport (here refers to bus) is the preferred means of transportation for low-carbon environmental protection and green travel advocated by the government and the public. In the past, there were many blind areas in the management of traffic safety and public security. Accidents caused by illegal driving and illegal and criminal acts in vehicles were repeatedly happens. The traditional manual ticketing methods also had low efficiency and high cost. Problems such as difficulty in cash management. The above problems have posed great challenges to the management and service level of urban public transport. So public security departments and transport companies are eager to solve these problems by means of modernization and information technology. But as now, bus system in most of Chinese cities have realized intelligent management, passagers can easily finish payment only by phone or IC cards.

Intelligent bus system integrates intelligent monitoring, active safety defense (ADAS) technology, face recognition technology, IC card system and other emerging technologies. It can provide real-time video surveillance for bus vehicles, and provide effective evidence for traffic accidents and illegal incidents. Effectively crack down on illegal and criminal activities and ensure the safety of people's lives and property. It greatly improve the efficiency of scheduling and management of bus companies, and greatly improve the level of urban bus capacity while reducing operating costs.